January 08, 2006, 11:58
Fred R. Hougham
HAMILTONS WITH MILITARY MARKINGS
DIAL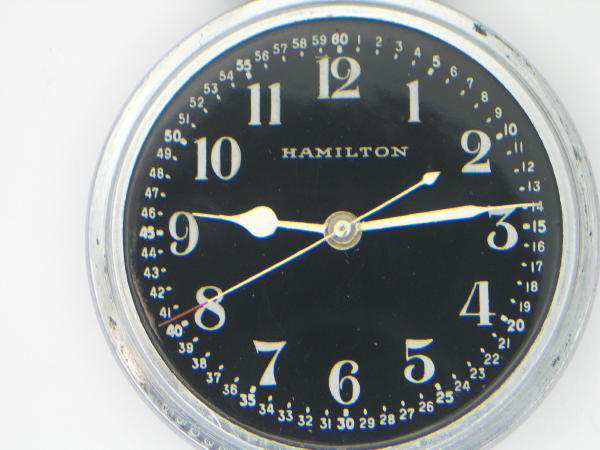 January 08, 2006, 15:22
Fred R. Hougham
OK,
Last one---Its some one else's turn. Found this on ebay awhile back. Guy was selling it for his uncle who was a navigator in WWII in the pacific. The three pieces ( watch , box, and dead reconing navigation computor)were listed seperately, but luckily wth the buy it now feature. The watch is a standard 4992 B in a silver case marked U.S. GOVT # 4C 59995, silver case # K 043615, marked: AN 5740 / MFRS PART NO 33106 / SERIAL NO 8079 / HAMILTON WATCH CO., WITH STANDARD BLACK G.C.T. DIAL. The dead reconing computor is marked U.S. NAVY " AN 5835-1 " and came with its original leather carrying pouch.
Regards to everyone
Fred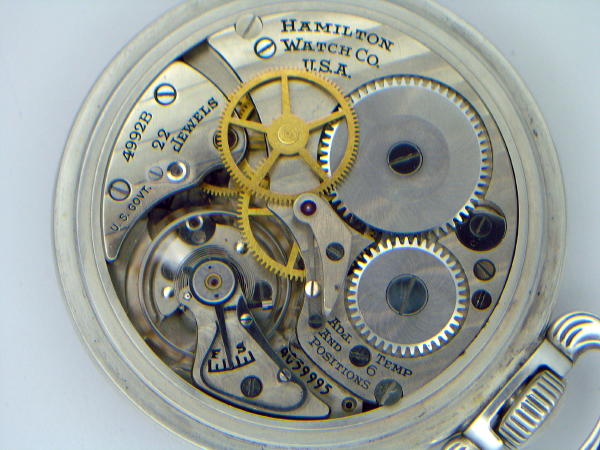 January 08, 2006, 21:56
Greg Crockett
Cool stuff. Thank you Fred!
Best regards,
Greg
March 27, 2016, 12:57
Robert Boll
Photo of a Project I'm working on Presently ... This Box has a Different Style Tag....
July 29, 2017, 08:19
Robert Boll
Hi Fred, Could you post any more photos of the Hamilton 992B in Bureau of Aeronautics Box... It appears to have a Double Hinged Configuration that I've not seen before... Thanks, Robert