September 28, 2015, 21:06
Paul Davis
Customer asked me to fix this mess
ello my name is Paul, I had a good customer ask me if I could do something with his glass ball clock, that he had taken to a so called watch maker and he took out the original movement cause he couldn't get it to run right, of course it was a swiss movement, and he rigged this dollar watch movement in it and gave it back to him..of course he was not happy, so he asked me and I told him I would do what I could to at least make it worth something again, my first thought was to take out all the trash and junk it ( see pic of bag of junk) I took the ring out and soldered the collar to the ring, I inserted a rubber washer to hold the Waltham movement in place( yes a 18 size Waltham movement) , I used a square piece of hardened steel to file down and use as the stem, I used a tap and die set to cut threads inside the collar to hold the sleeve, and I used a large crown soldered to the top of the stem to make it look like original..considering what I started with I think this thing turned out pretty nice for one of a kind( as far as I know) and my customers reaction was WOW, that looks super, decide for yourself and leave your comments for all of us to learn from..thanks
September 28, 2015, 21:19
Paul Davis
Bag of junk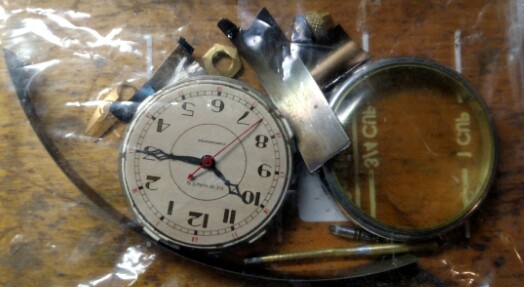 September 28, 2015, 21:20
Paul Davis
All the old pieces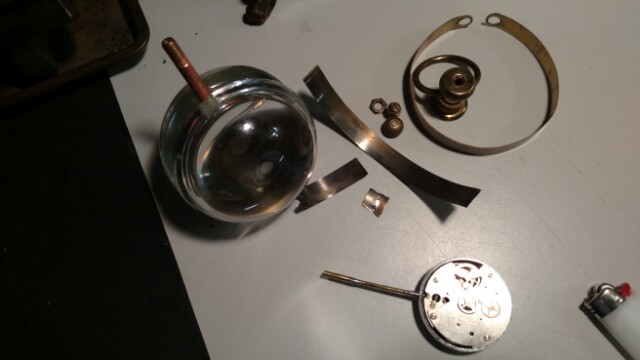 September 28, 2015, 21:21
Paul Davis
Finished front side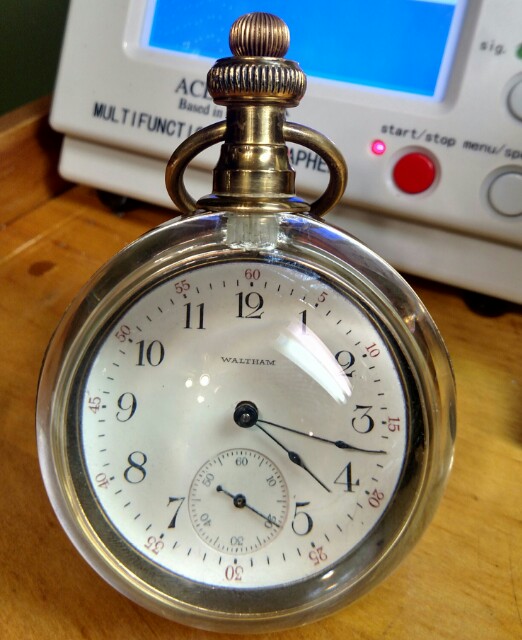 September 28, 2015, 21:22
Paul Davis
Rear of ball clock
September 28, 2015, 21:52
David E. Booth, Jr.
Nice job, Paul.
Whoever discarded the original "guts" should be listed on this, the national, and any other watch or clock repair sites as someone to avoid.
I have one question, though - Was the case too small to insert an 8 day size 37 Waltham clock?
September 29, 2015, 08:00
Phillip Sanchez
Paul, great work. Thanks for sharing that.
September 29, 2015, 09:29
Paul Davis
Thanks for the replies and yes David the opening to hold the movement was only about 1/2 bigger than the 18 size movement I used, but the 18 was right at the same as the original. thanks