Internet Horology Club 185
Seiko 7223-6040 Alarm Watch
May 26, 2017, 13:00
Dave Turner
Seiko 7223-6040 Alarm Watch
Just bought this one: Chances are it doesn't run!! We'll see. Anyone had any experience with these?


Dave Turner
May 26, 2017, 13:03
Dave Turner
back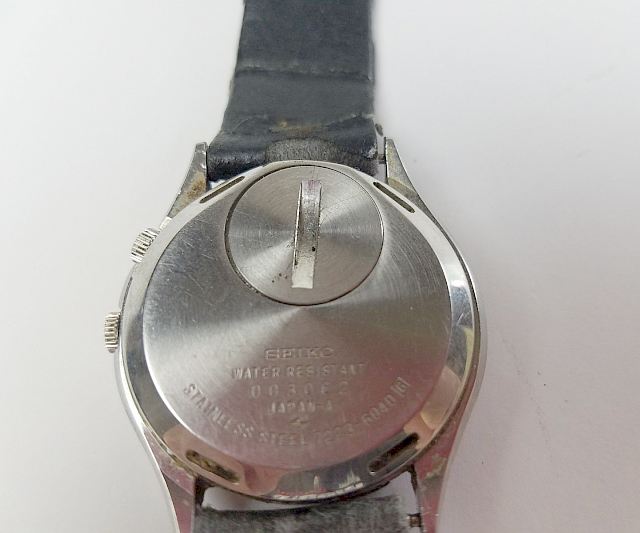 Dave Turner
May 26, 2017, 13:37
Peter Kaszubski
not with the quartz one sorry.
May 26, 2017, 14:29
Dave Turner
Peter! You were my first hope.



Dave Turner
May 28, 2017, 15:29
Ken Snowden
I have a mechanical model, did not know there was a quartz modet.
May 30, 2017, 17:49
Donald C. Henderson
Bulova made a mechanical alarm called the Wristalarm. I'm trying to get my hands on one
May 30, 2017, 18:26
Dave Turner
Is that the one with the corkscrew indicator?


Dave Turner
June 03, 2017, 15:25
Dave Turner
Received the 7223. Didn't get lucky. It doesn't run, but on the bright side it's very clean, no scratches to speak of and good crystal. Hands set smoothly as does the alarm.
Now to find someone who works on these??
Correction/update: It does work! No big deal, but I'm happy about it.


Dave Turner