Internet Horology Club 185
Illinois GETTY Grade 187 Progression of Markings Data Base.
April 05, 2014, 13:44
Tony Dukes
Illinois GETTY Grade 187 Progression of Markings Data Base.
My 187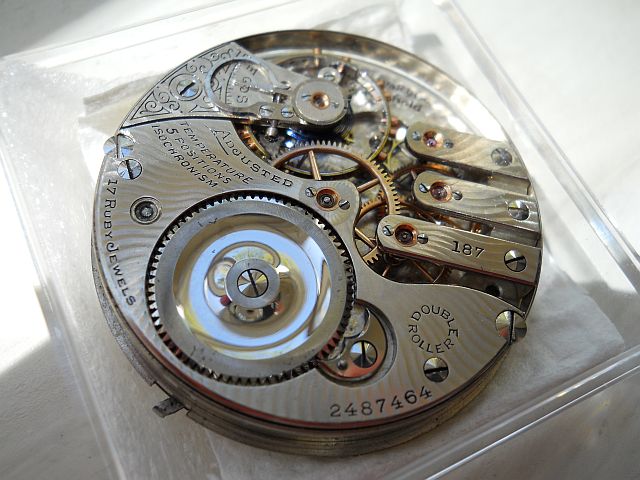 April 05, 2014, 13:45
Tony Dukes
Close up of 187 info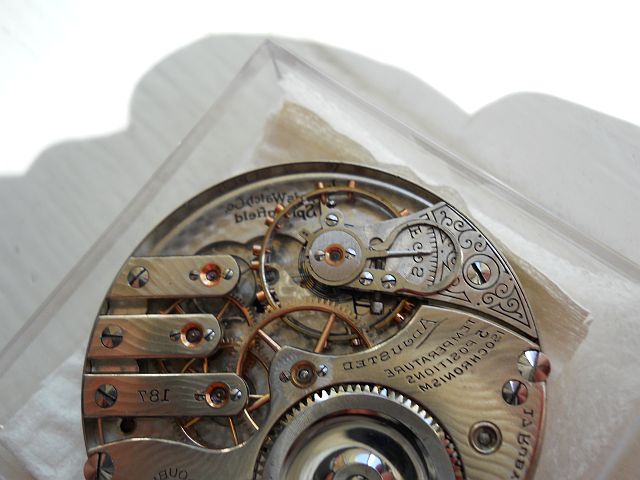 April 05, 2014, 15:00
David Hulme
Metinks that your second photo is a mirror image???
Not that it really matters - apart from the engravings under the balance wheel, everything else in your first photo appears to be very legible.
Regards
David
April 05, 2014, 15:52
Tony Dukes
David,
I was trying to show that my 187 was engraved under the balance wheel-Illinois Watch Co.--Springfield.
Tony
July 27, 2015, 20:11
Eugene Buffard
I bought this Ariston a while back it is in the same block as the other Ariston that I have noted in the data base. 1572852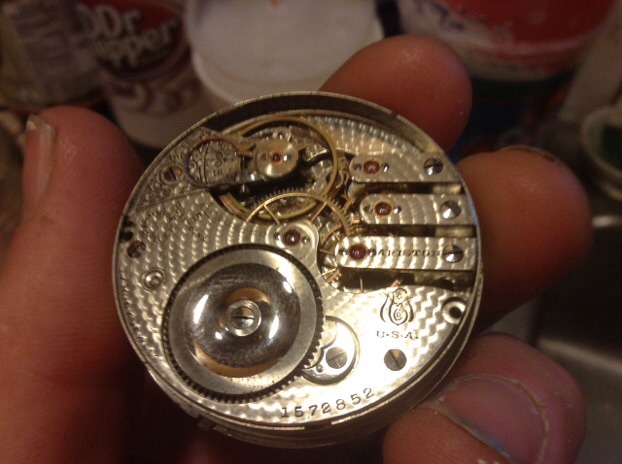 July 27, 2015, 20:14
Eugene Buffard
Here is a better picture of the markings.
17 Ruby Jewel Double Roller, Adjusted 5 Position,
Ariston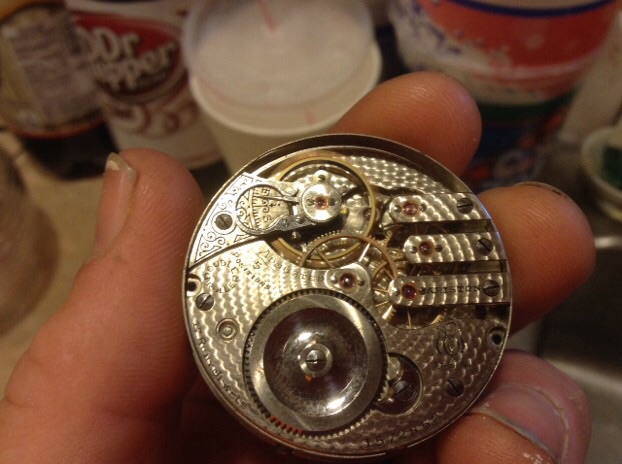 August 01, 2015, 21:44
Eugene Buffard
Very unusually this Grade 187 is marked like No other that has been seen or recorded before. The others are marked 5 or 6 position.
This one is marked
Positions
only. I tried to win auction. Hopefully some one on this site won it.
[See discussion here:
"Grade 187 New Variant"
in our
"Avoiding the PITFALLS of On-Line Trading!"™
]
Recent image of new variant # 2395451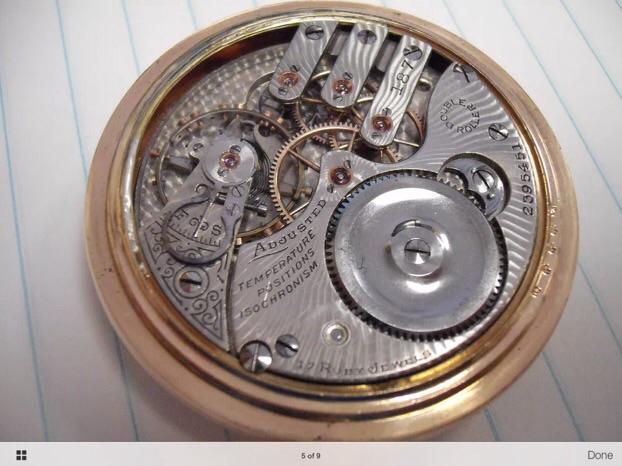 October 26, 2015, 22:20
Eugene Buffard
1569909 Hunter 6 position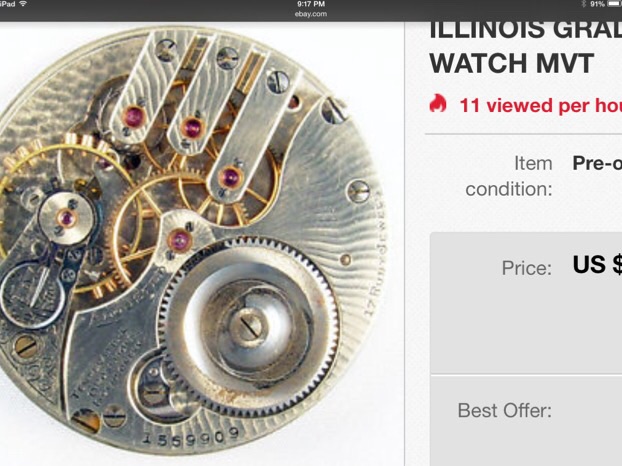 November 12, 2015, 12:47
Terry L. Jones
Ever see a Private label 187? I have ser # 1,455,702- " Archie Testmeyer- Milwaukee, WI" on pillar plate under balance.
Sorry photos too big to come thru.
Any one else see one like this?
Terry Jones
November 13, 2015, 12:11
Dr. Debbie Irvine

Terry,

Extremely large images cannot be viewed by those with slower internet connections or smaller screens. Due to those considerations and to avoid overloading storage capacity our system is set up to not accept poster size images.

>> Proper size: 640 X 480 Pixels
>> Resolution: approximately 72 Pixels/Inch



Click here: How to Photograph Your Watches and Clocks


In there you will find information about sizing your images and posting them on our site.



Click these other links:


HELP IN POSTING IMAGES FOR HOSTING ON OUR IHC185 DISCUSSION SITE

PICASA - EXCELLENT FREE IMAGE PROGRAM


Hope this helps,

Debbie



December 11, 2016, 20:54
Eugene Buffard
He is a photo of Terry Jones watch.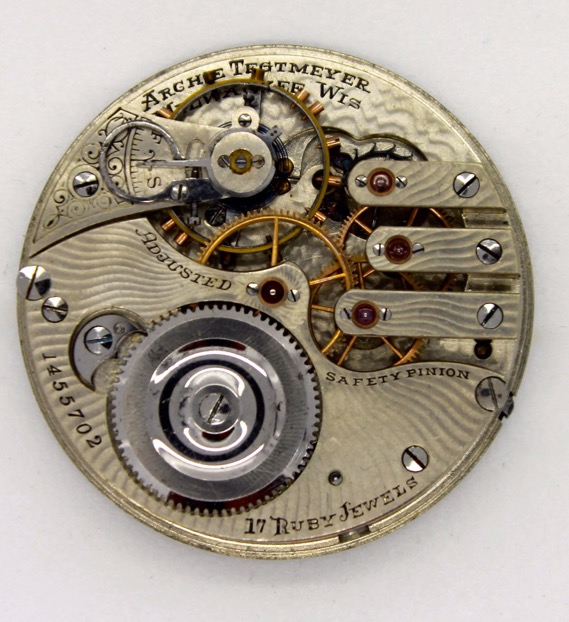 January 06, 2017, 20:58
Peter Kaszubski
you can add another 187 to the database
serial # 2395310
January 09, 2017, 09:22
Eugene Buffard
Serial # 2395406 looks like it should match up with variant 7. Except that the (E) in Temperature does not match up with the word Adjusted. Instead of making a new Variant. I'm going to call it a
Variant 7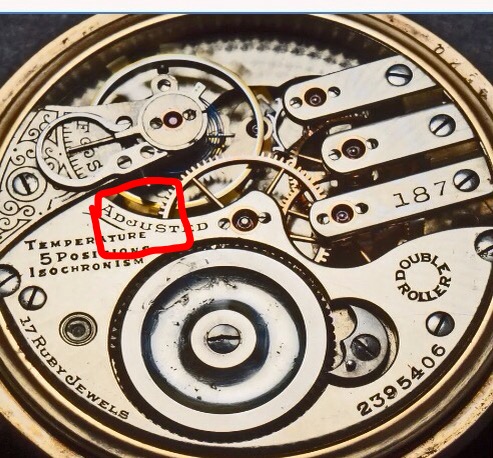 January 27, 2019, 22:00
Eugene Buffard
Here is a new 6 position marked 187.
Serial # 1548719
I can't post a photo of it. It's is on fleebay.
January 28, 2019, 09:56
Douglas D. Weaver
Here is one...
It is serial 1548834 and 5 positions.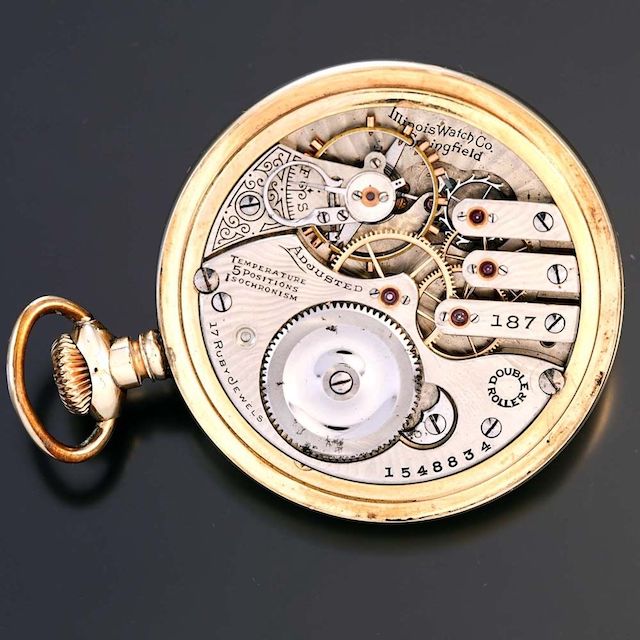 November 28, 2019, 13:20
Eugene Buffard
A new variety has turned up.
The new variant is marked only 17 jewel. Compared to Ruby Jeweled. # 1370858.
November 28, 2019, 22:13
Bila Wirriganwalters
Have you a picture of it Eugene?
Erin
November 28, 2019, 23:46
Gene Piano
Picture 1 Geno
November 28, 2019, 23:47
Gene Piano
Picture 2 Geno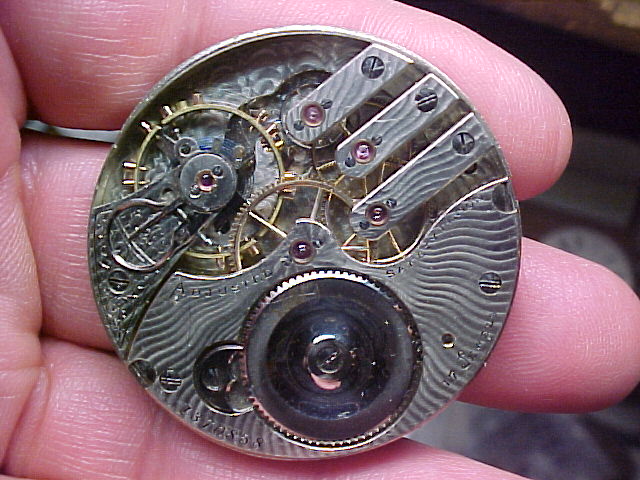 March 20, 2020, 20:30
Eugene Buffard
1370882 looks just like the one above. Marked only 17 Jewel. NOT 17 Ruby Jewels