July 10, 2005, 00:18
David Johnson
E. HOWARD SERIES VII SPLIT PLATE
Just got this one in last week. These babies aren't cheap but each time I come across one I am all the more taken back by their beauty and quality.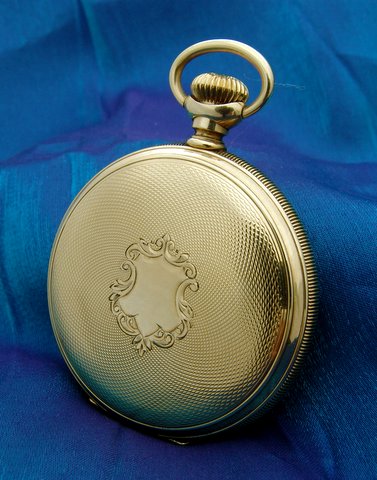 July 10, 2005, 00:24
David Johnson
Movement #230031. Maybe "Harold The Howard Man" will provide us with the details on this one.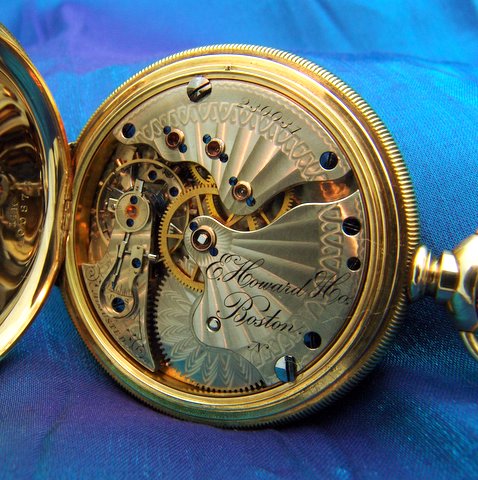 July 24, 2005, 00:36
Harold Visser
#230,031...one of the last ones, it was finished June 18,1903 and sold to the watch wholesalers firm of Oppenheimer Bros. & Veith the very same day. One month later, in July 03, the very last of the 2,080 split-plate hunter Nsz Howards was finished, serial #230,100.
Harold
September 30, 2005, 12:46
David Johnson
Thanks for the info Harold. I'm sorry that I missed your post for so long. As usual, you provide fantastic information!
BTW, what was the total production for the split plate "L" size movements Shugart has listed 1,500 but I am assuming that since his figures for the "N" size is incorrect, the "L" size might be in error also.?.?.?.?.?