February 15, 2013, 12:38
Roddy J. Brunton
WHAT MAKE IS THIS LATHE?
Can anyone tell me what make this 8mm lathe is?
All I know is, it is not a Levin.
On the front of the headstock it says 20325 or 20825 I think & HARD.
Check out the very wide pulley beside the narrow one. Production lathe maybe?
Looks like an early AWT or Derbyshire maybe?
The knurled parts cover bearings.
The drawbar is heavy duty solid steel, not hollow like most WW ones. the knob being held in place by an expansion screw? I'll add some pics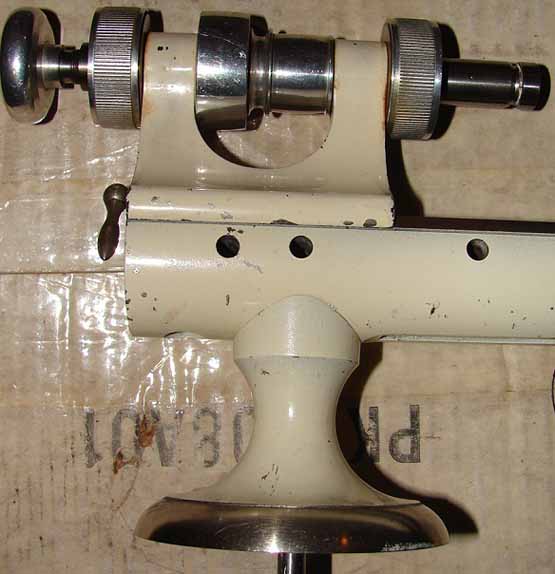 March 05, 2013, 21:36
Patrick Wallin
Due to the mount system and the draw bar it looks to me like a WW.
March 05, 2013, 21:47
Roddy J. Brunton
Hi Patrick,
Thanks, That much I knew.
Just never saw bearings like these before on any watchmaker lathe.
Rod
March 23, 2013, 20:58
Patrick Wallin
Could it be that the lathe was made for another purpose but is being advertised as a Watchmaker lathe?
March 23, 2013, 21:11
Roddy J. Brunton
I FOUND OUT ITS A WEBSTER WHITCOMB, SO EITHER AMERICAN WATCH TOOL OR AN EARLY DERBYSHIRE, WITH SOUPED UP BEARINGS & DRAWBAR LIKELY FOR SOME FORM OF PRODUCTION OR HEAVIER DUTY WORK.
ROD