Internet Horology Club 185
South Bend 24hr Dial
February 25, 2013, 17:22
Keith Klimkowicz
South Bend 24hr Dial
Just picked this off the bay.
Any comments welcome.
Is this a fake or real dial?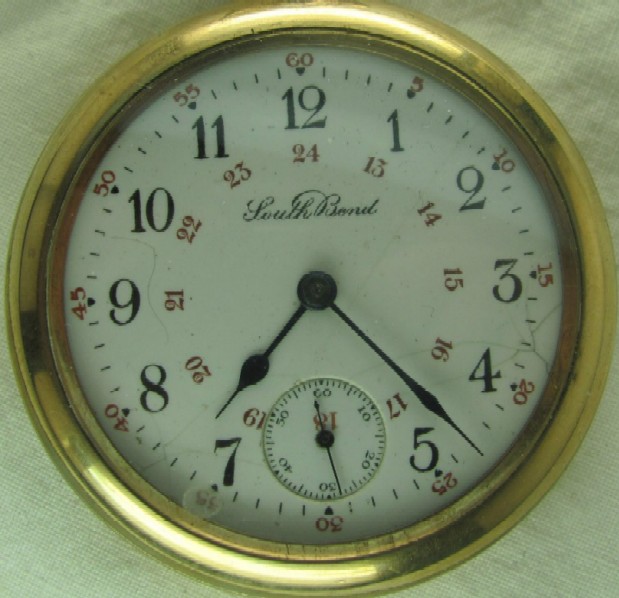 February 26, 2013, 17:19
Lorne Wasylishen
I like any 24 hour dial. What makes you question the authenticity?
Here are a couple threads on South Bend dials. I was not able to find the exact dial but that signature style is on others.
South Bend 24 hr Dial
South Bend Dial Database, Pictures
February 28, 2013, 16:57
Keith Klimkowicz
Well it arrived today it is a real 24hr dial. I have only seen a few South Bend 24 hr dials, and since I picked it so cheap I figured it had to be a fake. This dial is on a late model 227 21j serial number 1190793. Should this script South Bend 24hr dial be on an earlier watch? When did South Bend change over to the block lettering style dial?
January 20, 2016, 19:09
Keith Klimkowicz
Well it almost like twins. Here is an 16s & 18s with the same dial and both are in South Bend silvaloy cases.
16s is a 227
18s is a 347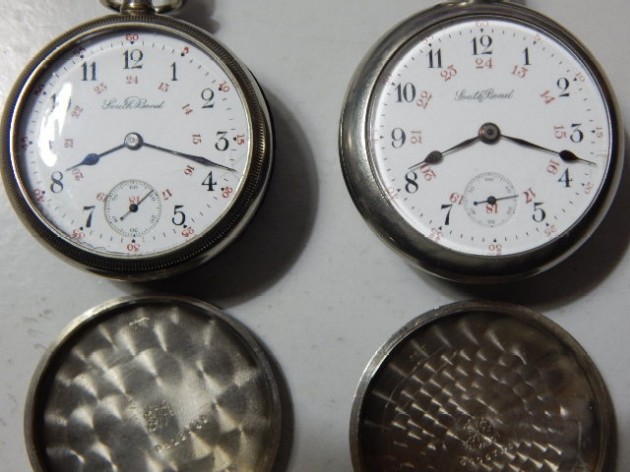 January 21, 2016, 02:34
Rafal Woler
Great looking dials, this 347 is from latest sold on ebay right? Good price as well

.