Internet Horology Club 185
992 Roman Numeral Dial
March 18, 2011, 00:01
Richard Romero
992 Roman Numeral Dial
I never would have thought Hamilton put a Roman Numeral Dial on a 992 in 1930-1931. A boxed set recently sold on eBay with a Model No. 2 case and an Antique Roman Numeral dial. The numbers appear to match.
RR
Dial and Movement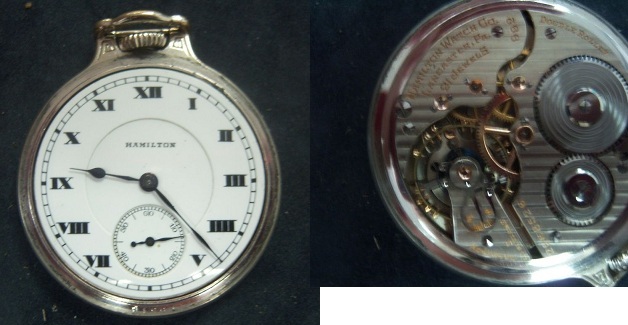 March 18, 2011, 00:05
Richard Romero
Box with Label
March 18, 2011, 00:35
Edward L. Parsons, Jr.
Nice bold RN dial Richard. I've never seen one that late.


Best Regards,

Ed
July 25, 2016, 17:55
Roger Stephens
Just to add to an old thread.I just got this 992
S/N 2576778=1930 with a Roman numeral dial as shown above described as A.R.E. on the box.Hands are different and it is in a WGF Model 5 case
S/N 53922.
July 25, 2016, 17:59
Roger Stephens
Dial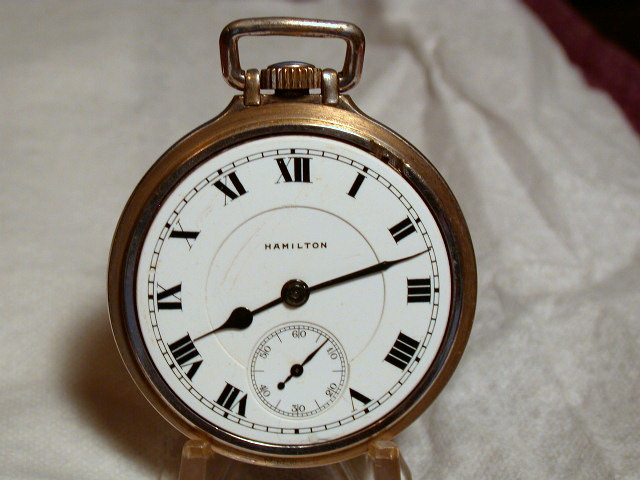 July 25, 2016, 18:00
Roger Stephens
S/N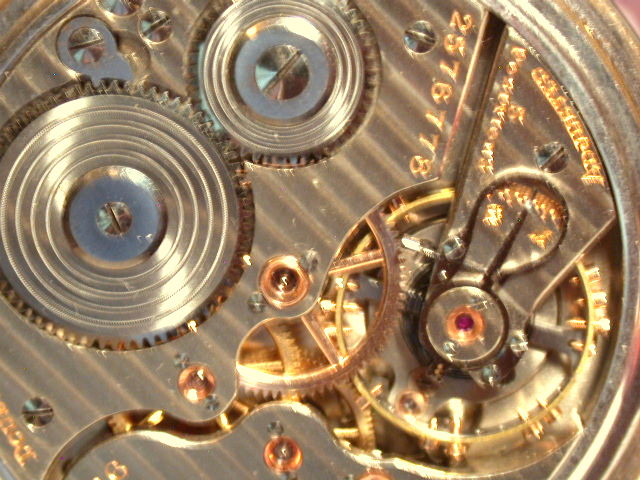 July 25, 2016, 18:01
Roger Stephens
Case back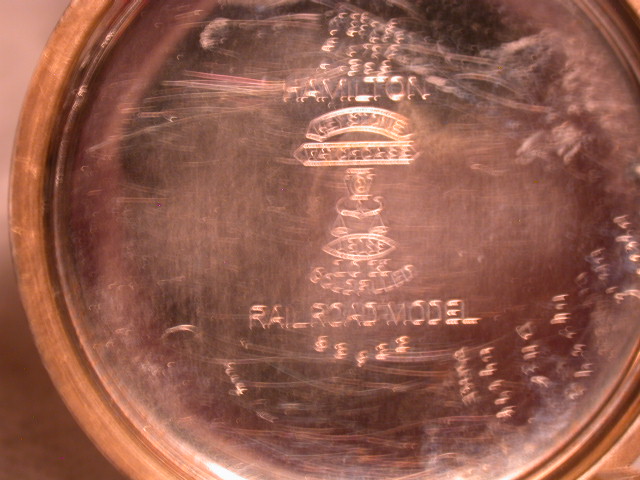 July 25, 2016, 20:53
Larry Lamphier
Roger, are you saying that it is a box set also? Those hands would be correct for that year railroad 992L.
I have a 992 1st model with a Roman Numeral dial that is era correct, but have no Idea if it goes with the movement as it is not a box set. The Serial is #726071.
Regards,
Larry
July 25, 2016, 21:12
Roger Stephens
I wish it were Larry!! No box with this one. I only
added it to this thread because it is not a common
combination. Just as the one Richard posted above
which is a boxed set and apparently an original
combination. Can't say if mine is original or not
but it is the only one I have seen and all the numbers make sense. I wonder what the A.R.E. for the dial stands for?
July 26, 2016, 00:02
Larry Lamphier
OH, I didn't realize that you were talking about his box set.
I have been looking at it and I just cannot figure what it stands for either. I want to lean toward "ROMAN" for the R of course, but just cannot put anything together.
When I get a chance to pull mine out tomorrow I'll post a picture of it also.
Regards,
Larry
July 26, 2016, 01:03
Richard Romero
Roger and Larry,
I have an old Hamilton catalog and it describes an illustration of the dial on the boxed set as, "Antique Roman."
The dial Roger posted matches an illustration described as, "Strong Roman."
There's another listing, "Light Roman" but there isn't an illustration of what it looks like.
RR
July 26, 2016, 08:33
Roger Stephens
Thanks Richard. I can see now that my dial is different from the one you posted as mine looks like a radial dial. Perhaps when Larry posts his it
will be the third variant you mentioned here.
Roger
July 29, 2016, 09:29
Buster Beck
I believe it stood for "
A
ntique
R
oman
E
namel "
regards,
bb
July 29, 2016, 21:42
Larry Lamphier
Sorry it took me so long, but here are the pictures.
As you can see this one is much older, Serial #726071 = 1908 but I believe the 4 foot dial is era correct to the movement.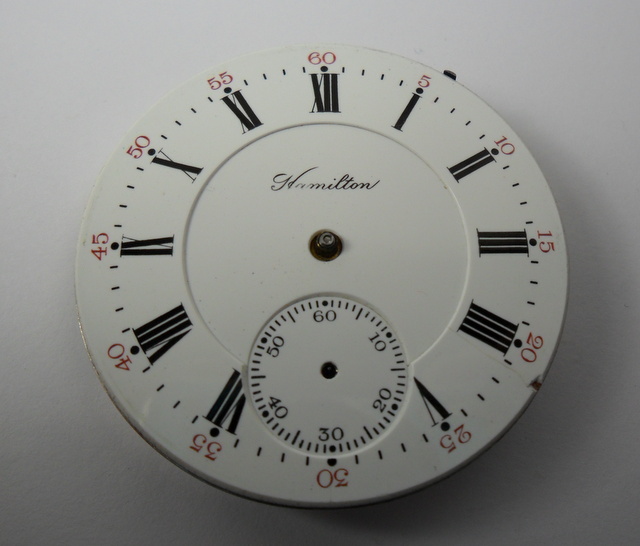 July 29, 2016, 21:43
Larry Lamphier
The movement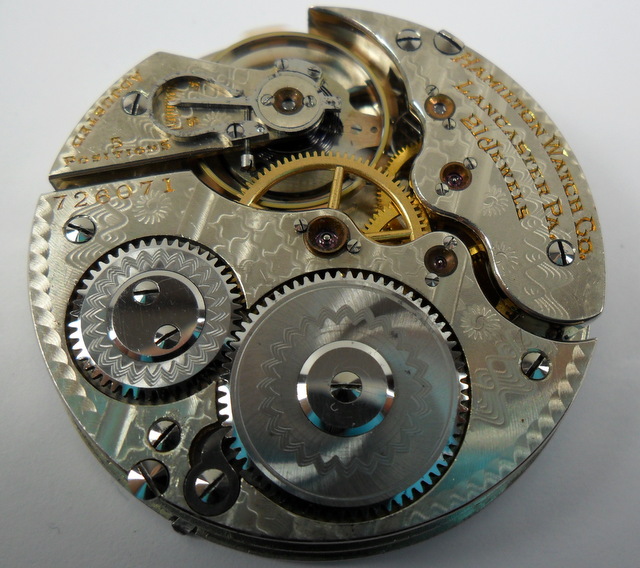 July 30, 2016, 15:00
Roger Stephens
Thanks Larry,for posting the pics. I have the same
configuration dial as you posted other than it is single sunk. I have some 992's that are older than
yours and none of them have the Roman numeral dials
on them. Yours is certainly era correct and being double sunk makes me think it could possibly be original to the movement.
Roger