Internet Horology Club 185
Interesting Breguet?
June 01, 2014, 11:51
Evan Patton
Interesting Breguet?
Had dinner with friends last night and the subject of watches comes up. The hostess pops inside and brings out a few Swiss watches, including this Breguet pocket watch. It's key wind, and appears to be in a sterling silver case. It's missing the crystal and 2 hands, but it appears to be a calendar watch (numbers from 1 to 31 inside the primary register) and perhaps a stop watch or at least a sweep second hand?
Any information on it would be appreciated.
Thanks,
Evan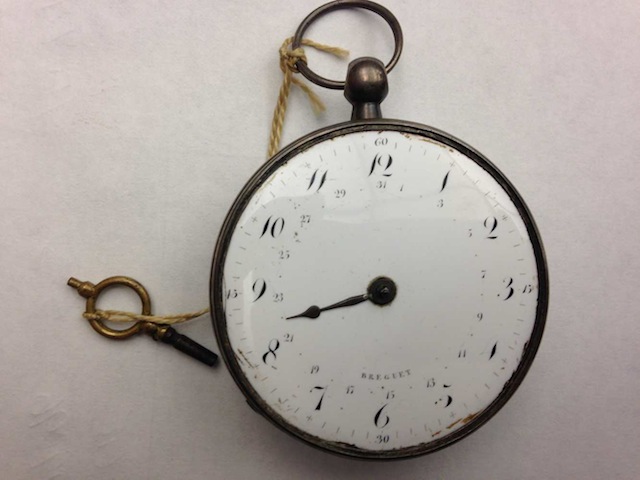 June 01, 2014, 11:52
Evan Patton
The case appears to be sterling?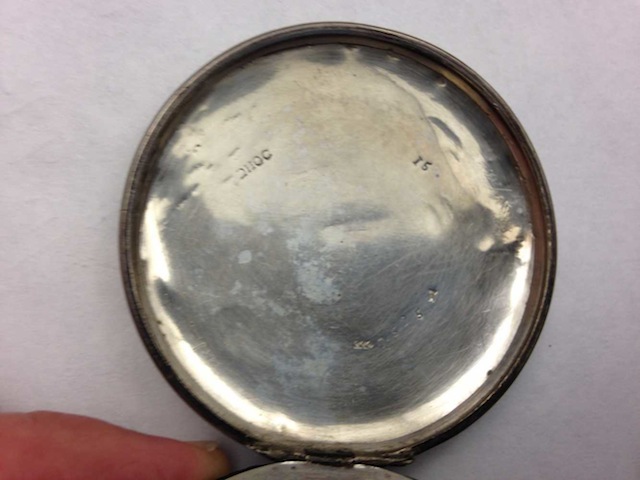 June 01, 2014, 11:54
Evan Patton
I don't know much about these early Swiss watches, but I'm guessing from the thickness and heft that it is a fusee?
June 01, 2014, 11:55
Evan Patton
Here's a bit larger pic of the back...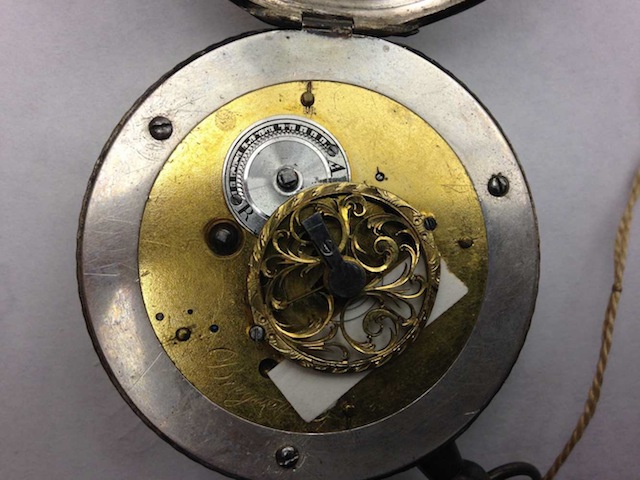 June 02, 2014, 00:46
Gerald Zimmermann
Hi Evan
A 'false' Breguet; common continental (swiss/french) verge fusee movement ca 1790/1800 with calendar recased in a later (>1814) swiss silver case. (no seconds)
The calendar movements were not unusual but they are not so often found as the 'plain' watches.
Regards
Gerald
June 02, 2014, 09:01
Evan Patton
Gerald,
Thanks! I see now what you mean about the case (and dial). Was this sort of recasing popular? It appears that the case and dial were made to mislead?
Evan
June 02, 2014, 11:59
Gerald Zimmermann
Evan
Watch and dial seem to be original and pre 1800, the case has the tiny 'chevron' mark of Neuchatel (used since 1814), The movement could have been in a precious pair-case and melting watch cases for money is not an invention of our times. The movement was reused by the owner.
The 'Breguet' signature was mislead. Those movments got names of almost all famous watchmakers.
Regards
Gerald
June 04, 2014, 01:03
Evan Patton
Gerald,
Thanks. You don't happen to have any insight on the
Swiss Tacy (?) Award Watch for Baseball
watch I posted do you?
Best,
Evan