Internet Horology Club 185
Jaeger - "Radiotelegraphie Militaire" 7 days clock
March 07, 2021, 03:47
Hugues Martz
Jaeger - "Radiotelegraphie Militaire" 7 days clock
Jaeger - "Radiotelegraphie Militaire" 7 days clock
Hello,
Could someone tell me which movement is fitted to this Jaeger clock?
I think it is a 19 cal. but it is not mentioned in the BESTFIT catalog.
I am looking for the RONDA reference of the balance staff (broken on my copy) to change it.
Thank you for your help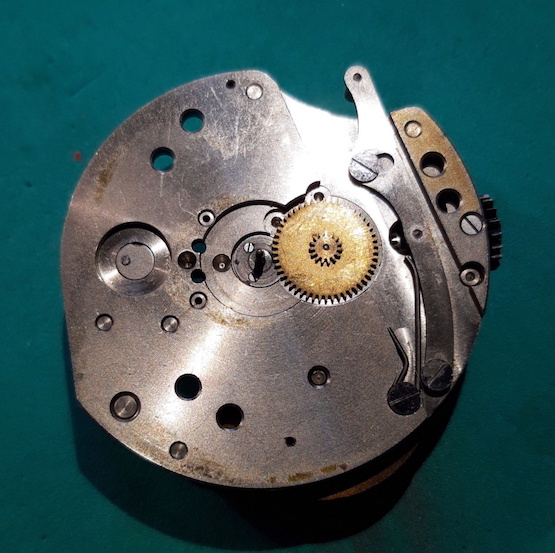 March 10, 2021, 15:45
Greg Crockett
quote:

"Radiotelegraphie Militaire"
Bonjour,
I'm not familiar with your aircraft clock caliber. But I will do some checking and let you know if I find anything. It looks like an interesting clock. Do you know what vintage it is?
Greg
March 11, 2021, 13:05
Hugues Martz
Good evening Greg,
This clock dates from the 1930s to 1940s.
I did not find anything concerning this mark "Military Radiotelegraphy" of Jaeger on the net.
In advance, thank you if you can give me some information
Regards,
Hugues
March 12, 2021, 05:14
Hugues Martz
View of mouvement other face ==>
https://servimg.com/view/20317036/1[
March 15, 2021, 01:37
Bila Wirriganwalters
quote:

Jaeger - "Radiotelegraphie Militaire
A view of the clock does not come up in your link, can you post a picture of the back of the movement here please?
March 15, 2021, 03:13
Hugues Martz
the other side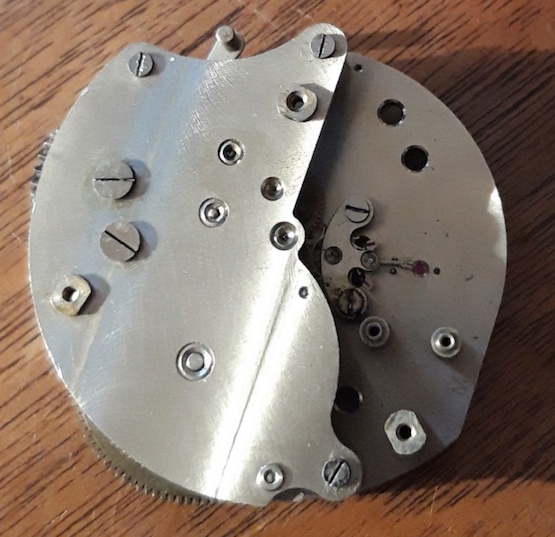 March 16, 2021, 19:42
Bila Wirriganwalters
quote:

Radiotelegraphie Militaire
Thanks for the photo, sorry to report that it is not in my reference books, all I can tell you that it is a Rim-wind & Pin-set 7 Jewel movement which you probably already know

March 17, 2021, 08:05
Hugues Martz
Thank you all the same for the time you spent on my question