Internet Horology Club 185
USMC Hamilton
May 19, 2015, 18:33
Ernest C. Barnes
USMC Hamilton
I thought I would show my Hamilton USMC wrist watch from the Korean war era. Has the Grade 747 in it. The only thing I can fault it on is the seconds hand, Hamilton seconds hand for the Grade 747 and 987A are like my US Navy 987A posted some time back.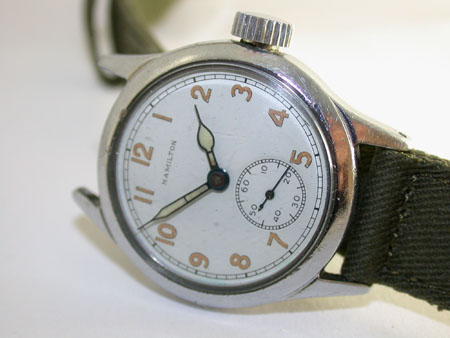 May 19, 2015, 18:34
Ernest C. Barnes
2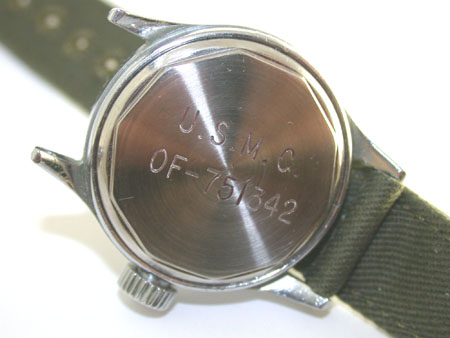 May 19, 2015, 18:59
Mike Benda
Thanks for re-posting, that is very perfect. The simple designs last forever.
Mike
May 21, 2015, 10:27
Paul D. Trombley
These are great little watches. Hard to find with decent cases. Yours looks real nice.
May 21, 2015, 13:49
John Watkins
I'm a new member, and this post prompted my first. I've had the Hamilton pictured below for quite a while and have wondered about the extra engraving on the case back. Some years ago I came across
this discussion
on MWR, which shows a Hamilton 747 with the same markings but does not mention them. Any ideas?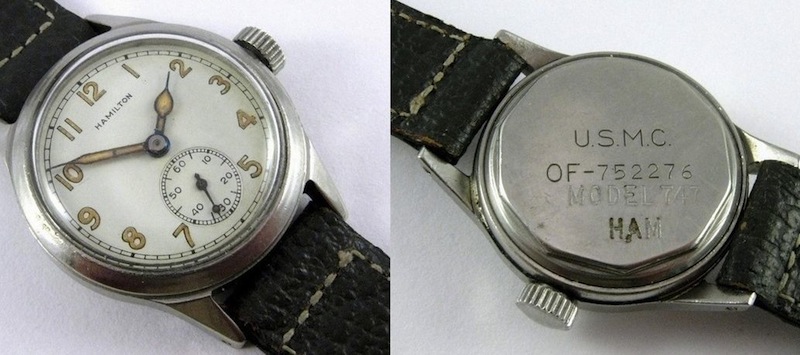 May 23, 2015, 23:16
Jim Hester
Nice watches!
June 06, 2015, 08:04
Mike Benda
John
Welcome to the forum, thanks for posting.
Dad was 26 yrs USMC (1941-1967) but unfortunately did not save any watches.
HAM is a great collectable.
June 07, 2015, 10:32
John Watkins
Thanks, Mike. My father enlisted in the Marine Corps after Pearl Harbor but wound up in the Navy (not sure how that happened) as a frogman. One of my uncles enlisted with him and, like your dad, was a career Marine.