Internet Horology Club 185
ANY VINTAGE WAR PICTURES WITH MILITARY WATCHES IN USE?
May 20, 2009, 11:36
Oliver Wulff
ANY VINTAGE WAR PICTURES WITH MILITARY WATCHES IN USE?
And another one PLM winner Wientjens together with Anthony Fokker, the Dutch designer of the aircraft bearing his name amongst them the famed 'red' triplane
May 20, 2009, 11:38
Oliver Wulff
quote:

ntje
quote:

Wientjen
Wintgens sorry for managing to get 2 typos into one name... it has been a long day
June 07, 2009, 14:17
Mike Sandell
I thought I would post this no watches but my dad is in the top photo they were in the Aleution's in WW2 some one in his unit made a book my dad gave me a copy.The first aircraft is a PBY they like that one the best then they started using the PV-1's they did not care for those if you go down in the water you have a chance with a PBY the water so cold you would not live long.He went to TBM avenger's later in the war.By the way my dad was age 16 at the time he joined the Navy.
June 18, 2009, 09:00
Edward Kitner
Mike,
Super photo's, and a father to be proud of.
August 08, 2009, 20:02
Mike Sandell
I found this photo in my cruise book from when I was aboard the USS Proteus AS-19.It's a photo of R-1 Div. those were the diver's.The Proteus was a sub tender so the diver's would inspect the sub haul's and do repair on them.Look what's on there wrist Seiko 6309 you can't miss the cushion case.
Look's like this model.The year I was on the Proteus was from 1980-1981.
March 28, 2010, 18:03
Tony Holt
T Enzo Liguori.
I know your post is almost 3 years old, but I just had to comment. I hope you are still around this forum. Thank you for your sensitive statement. My father did the Anzio landing (British 8th Army) and he was wounded. Fortunately not fatal.
Best regards and peace
March 28, 2010, 19:02
Enzo Liguori
Sure Tony,
still around...and yes, peace.... , if mankind would only enjoy hobbies maybe better,... glad your Dad made it fighting for freedom in such difficult ground...!!!
best rgds
Enzo
March 06, 2011, 05:26
Werner Rosier


My WWW collection is now complete, time to look for new ventures!
July 10, 2011, 06:17
Svechnikov Sergey
Russian military divers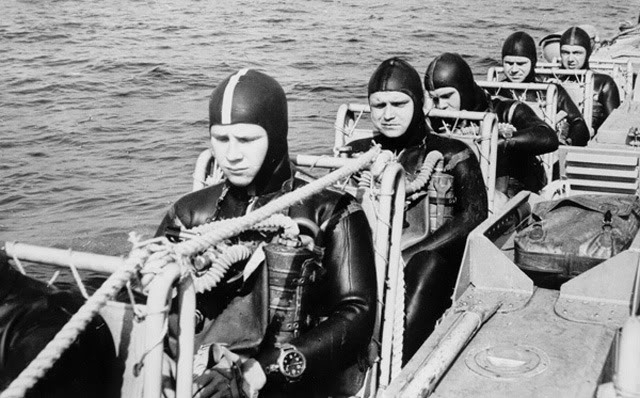 July 10, 2011, 06:18
Svechnikov Sergey
watch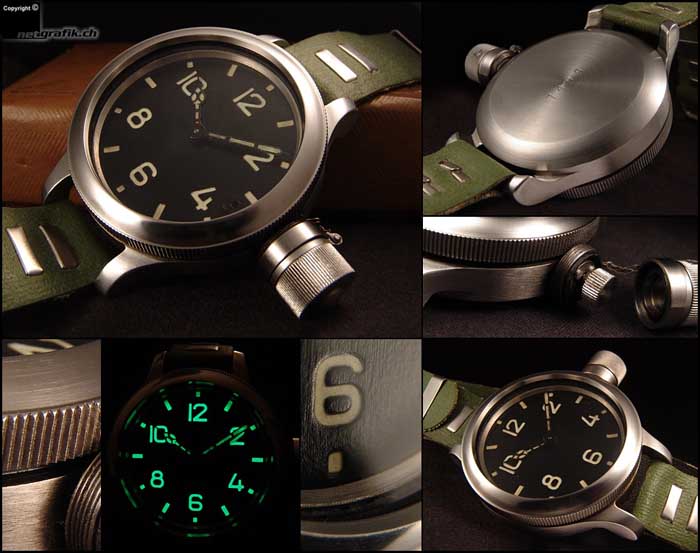 July 18, 2011, 16:56
Gerd Hoermedinger
Hello everybody!
What do you think about this wristwatch?
Regards
Gerd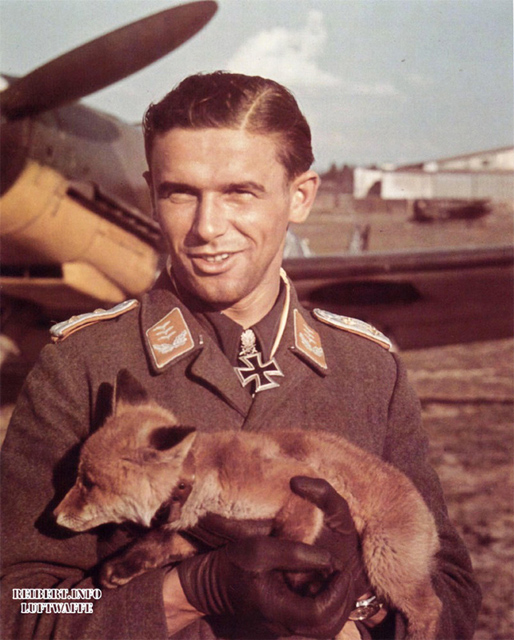 July 22, 2011, 11:03
Gerd Hoermedinger
Hmm...no opinions? Here is a similar one to one above. Privately owned or issued item?
Regards
Gerd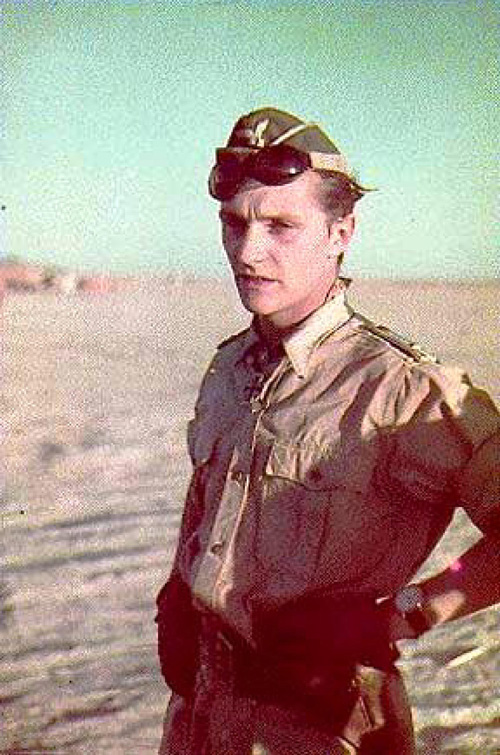 July 22, 2011, 11:06
Gerd Hoermedinger
All my pics are found in the internet, this watch seems to be an issued "Dienstuhr".
Regards
Gerd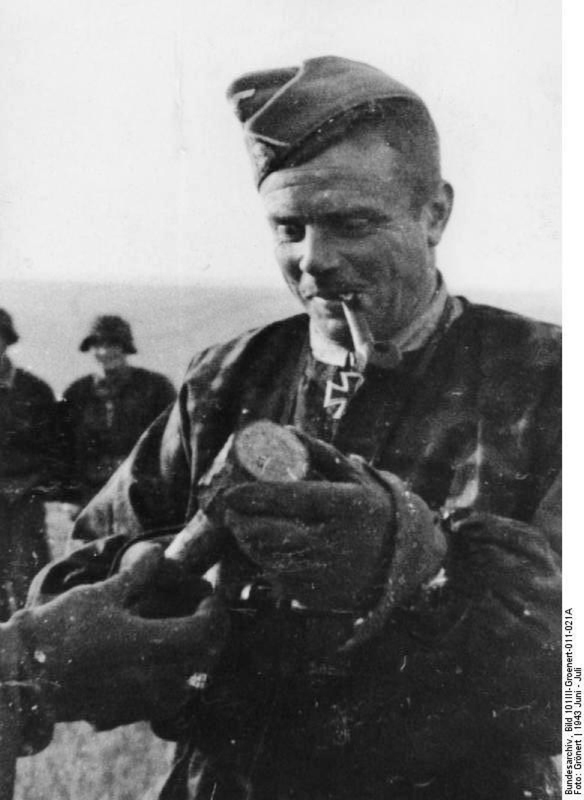 July 22, 2011, 11:07
Gerd Hoermedinger
Same pic as above magnified...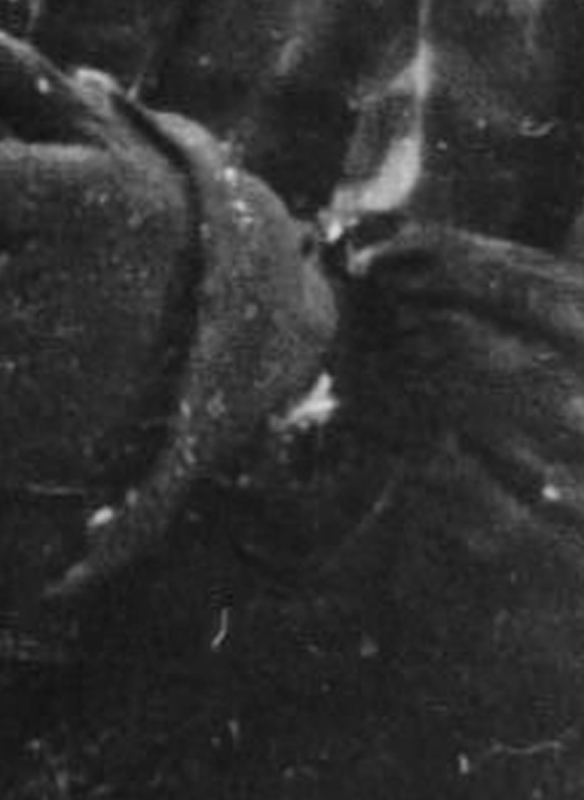 July 23, 2011, 21:54
Greg Crockett
Nice old pics Gerd. I'm not sure I could i.d. the watch used by the pilot with the fox pup. It seems to be a chronograph. I think you know more about these watches then I do.
With a black dial, the last picture could easily be an issued D-H watch. (It seems the man with the pipe is maybe a little too happy about that stick granade!)
January 24, 2012, 15:26
Mason Stewart
I found this photo while rummaging though some old family photos; it is my Father, Joe L. Stewart (seated) taken during WWII, or shortly after. I'm not sure what all the test equipment is, but he worked on (what was then) a classified project called LORAN. I believe he later taught it at the Coast Guard Academy.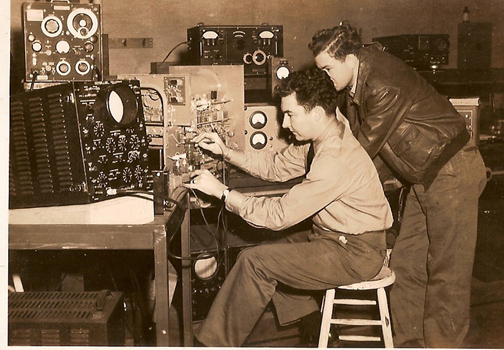 January 24, 2012, 16:35
Tom Brunton
an amazing famly photo Mason, and much to my delight as well !!
January 25, 2012, 10:06
Tom Brunton
quote:

Hello everybody!
What do you think about this wristwatch?
Regards
Gerd
Gerd; what is the name of the pilot? He was highly decorated !!

February 01, 2012, 14:29
Stuart McFadyen
New member - first time post, reckon a photograph shouldn't show how much I have to learn about timepieces.
This is an image (out of copyright)from the Australian War Memorial Site
http://www.awm.gov.au/
Lots of good images.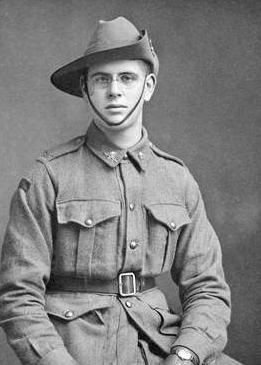 June 15, 2013, 12:51
Kim Fields
Here is a none to happy U.S. Navy seaman from the WWI era.
Kim
June 15, 2013, 12:52
Kim Fields
mmmmm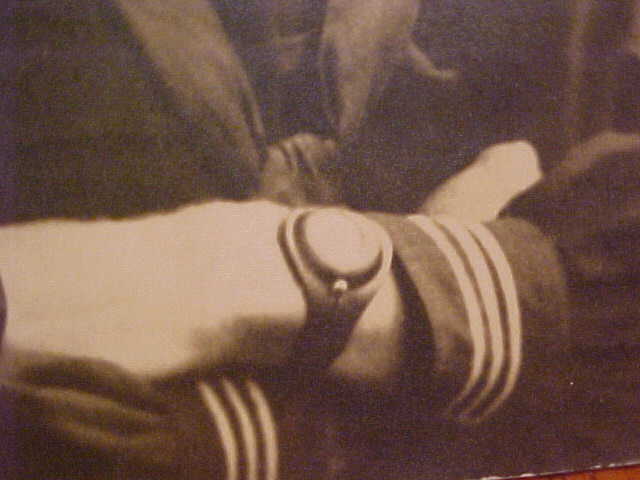 July 25, 2013, 15:21
Joe Miller
Here are some Hamilton Military watches, not in actual use but still may be interesting to some Military Watch collectors.
Joe M.