Internet Horology Club 185
HAMILTON / ELGIN AN-5741 (37500) AIRCRAFT CLOCK / SERVICE AND OPERATING MANUAL
May 16, 2016, 19:26
Skip Glascock
HAMILTON / ELGIN AN-5741 (37500) AIRCRAFT CLOCK / SERVICE AND OPERATING MANUAL
Does anyone know where I can find a copy of the HAMILTON AN-5741 (37500) AIRCRAFT CLOCK / SERVICE AND OPERATING MANUAL.
I just got my first one and WOW what a cool clock/
Thanks guys
Skip
May 16, 2016, 19:26
Skip Glascock
1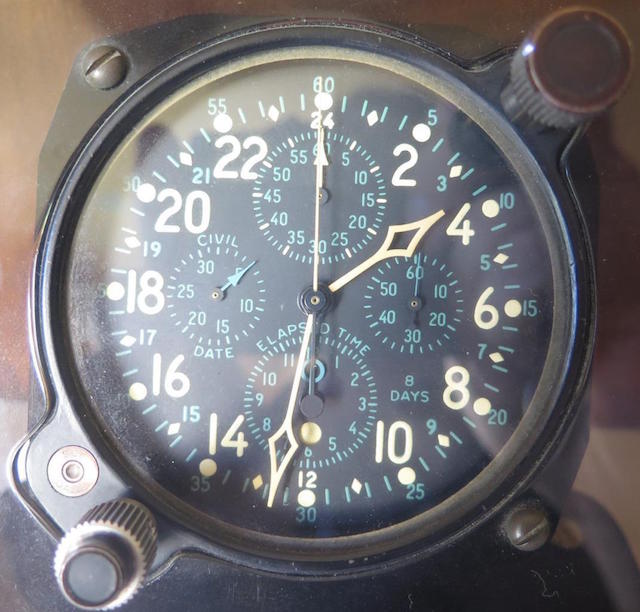 May 16, 2016, 19:27
Skip Glascock
2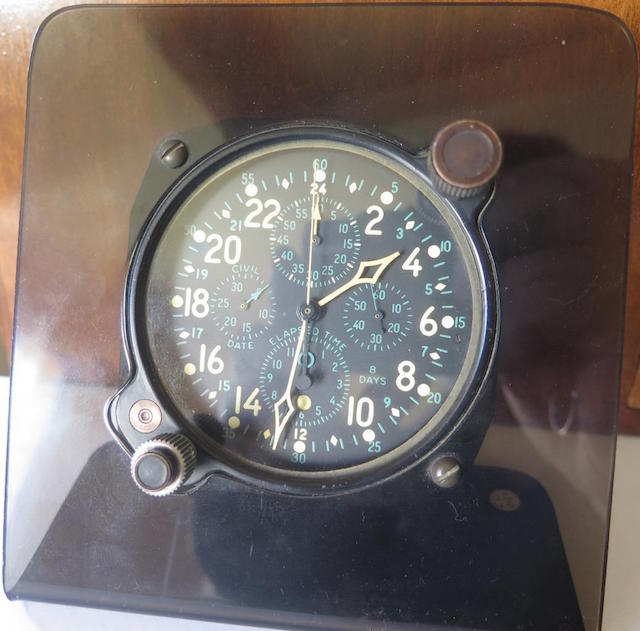 May 16, 2016, 19:28
Skip Glascock
3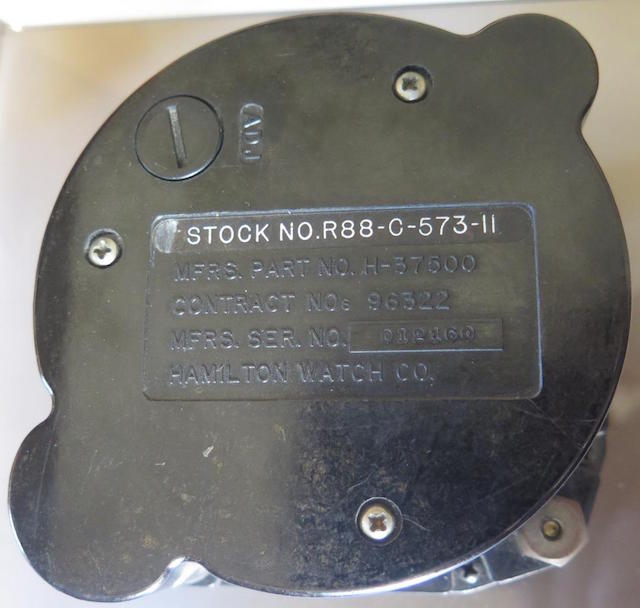 May 16, 2016, 20:33
Skip Glascock
Thank you Buster but I am a cheap sake, I was hoping to get a copy for free.
Skip
June 06, 2016, 15:11
Skip Glascock
Buster I followed your lead on this manual since I couldn't beg a free one, thanks again, it answered the questions I had and I have already scored another 37500. It was a bad picture of it on Ebay but OMG when I received the clock I bounced around the house several days before my wife told me to shut up about it.
Skip
June 11, 2016, 00:08
Jim Hester
These 37500s are incredible timepieces. It sounds like you love yours as much as I love mine. Technically, though, yours is not a Hamilton - it is an Elgin/Hamilton. The military contract for these required Elgin and Hamilton to join together to make these. Elgin made the plates, screws and escapement, Hamilton made the other parts. Elgin and Hamilton then transshipped their parts to each other and each company then assembled these jointly made parts into finished clocks. The 37500s that were finally assembled by the Hamilton company were put in cases with the Hamilton name such as yours has, while the 37500s that were finally assembled by the Elgin company were put in cases with the Elgin name. They are the exact same clock with the exact same parts, though, hence my comment that these are technically not Hamiltons or even Elgins - they are Elgin/Hamiltons or Hamilton/Elgins - which ever maker you may personally like to say first and which you may like to say second.
July 20, 2016, 04:07
Skip Glascock
Great point Jim, Thanks and yes I do love this clock, since my post I have acquired 3 more.
October 04, 2018, 16:01
David Mueller
Digging through a box of old mechanics stuff I found an old AN 5741-1 s/n 001529 that weirdly enough I remember removing from a old B-25G with 75mm gun mount. I worked on a Corsair and Hellcat before that, so I knew it was odd. But the planes owner wanted to switch to lighted dials, so we got to keep everything. I got it running with the aid of blurry internet pictures but it runs fast even adjusted all the way to S. Is there anybody who has a service manual who'd be willing to sell me photocopies or a PDF? I never knew the manuals would be so hard to find. I found a good parts place (ofrei.com), but they don't have manuals. Or should I just replace the balance? Any input is helpful and wanted.
Dave Mueller
davidmueller725@att.net


Dave M