March 09, 2014, 21:05
Dave Turner
Seth Thomas #2
Thanks Tim,
This is my first #2 and I'm anxious to take it out and clean it and learn about it.
And thanks to Tom, I've got the veneer I need on the Way!
March 09, 2014, 21:31
Richard Romero
Those are some nice looking clocks guys.
Below is the ST #2 that arrived at my house almost three years ago. It wasn't running but only required several small parts, with some cleaning and oil, and has been keeping time since. It is similar to Tim's clock except made from oak. The clock has some wear on it but still keeps good time.
RR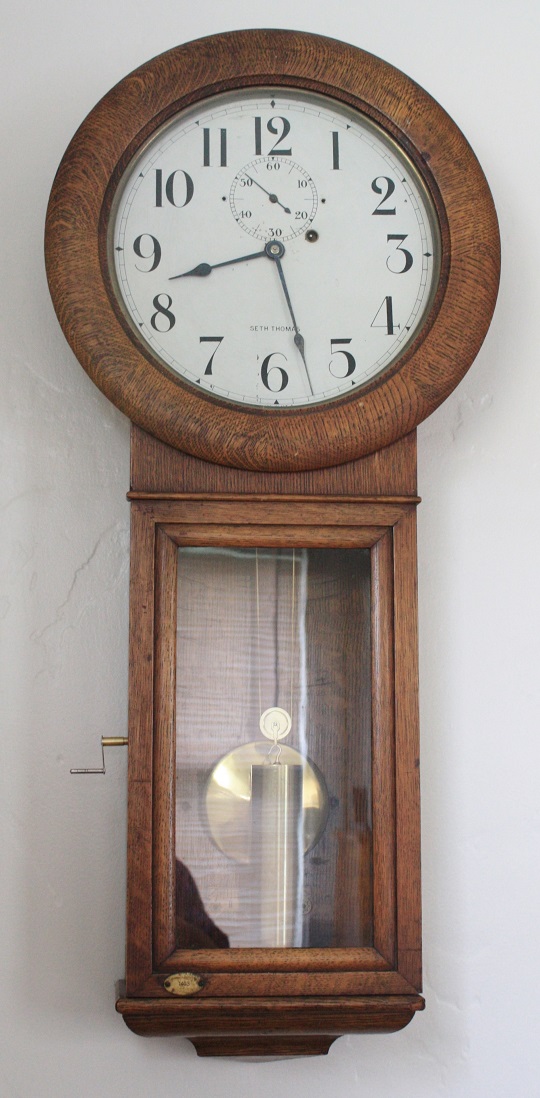 March 10, 2014, 17:15
Tom Brunton
veneer in a Pizza box packed with bubblewrap and on it's way Airmail Small Packet
May 06, 2014, 22:53
Mario DeRogatis
Tom,you have some very nice looking clocks. I'll bet they sound as nice as they look.
August 09, 2015, 16:25
Dave Turner
Thanks to our long lost friend Tom Brunton, who generously provided some veneer for the restoration of my clock. I finally got it finished.