May 20, 2017, 07:16
Chris Abell
Heuer Cal 12 serviced
Busy today working on a old, Heuer Cal 12, need a lot of work apart from basic service & crystal.
autoweight axle broken no more of those part to be found so had to be made.
Also found the tiny pivots on a click had broken and that also had to be replaced.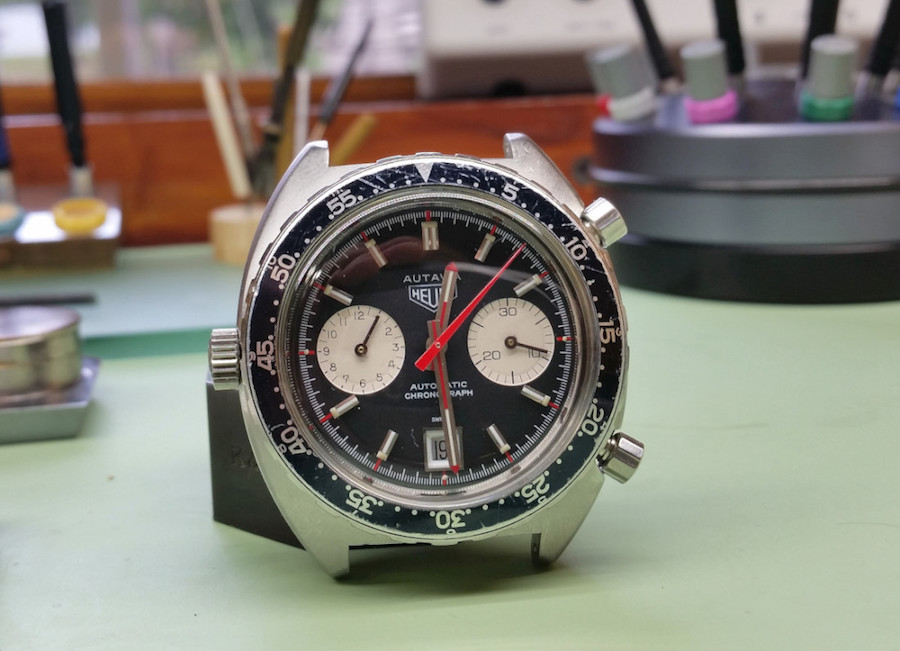 May 20, 2017, 07:17
Chris Abell
You can see the tiny shaft in the green and the new one fitted side on (those are MM on rule)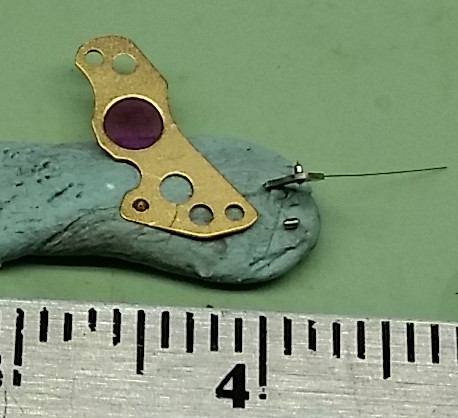 May 20, 2017, 07:17
Chris Abell
Of course nothing is easy and the part had to be hand made 0.85mm long
0.38mm diameter & pivots 0.10mm I did have a part that was close
​to start with so just a matter of turning it all down to size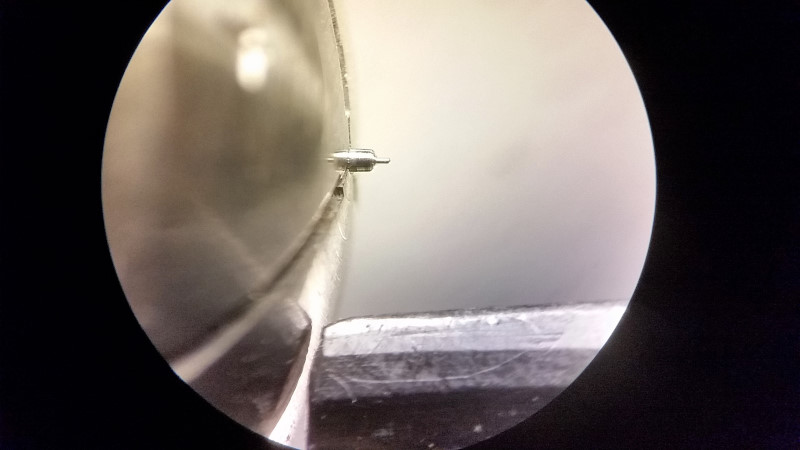 May 20, 2017, 08:42
Chris Abell
It sits below the plate just above the large red jewel 
May 20, 2017, 14:09
Peter Kaszubski
Those Autavia are classic watches and worth to be repair no matter the cost.
Thanks for showing to us .