Internet Horology Club 185
Bulova "Transportation Special" cal 10BNCHR
May 20, 2007, 06:41
Lau Siew Ming
Bulova "Transportation Special" cal 10BNCHR
I could not find any info on this seemingly high grade Bulova 10BNCHR movement; 10.5L, 23J, hack second, micro regulator, 5 positions adj plus temperature. Movement date shown 1962 production. I have a few 15J 10BNCH cal used in A17A and MIL-W-3818A Korean era military watches but have not seen this one before. Is this a railroad approved Bulova watch? If anybody has any info on the correct case reference will be much appreciated.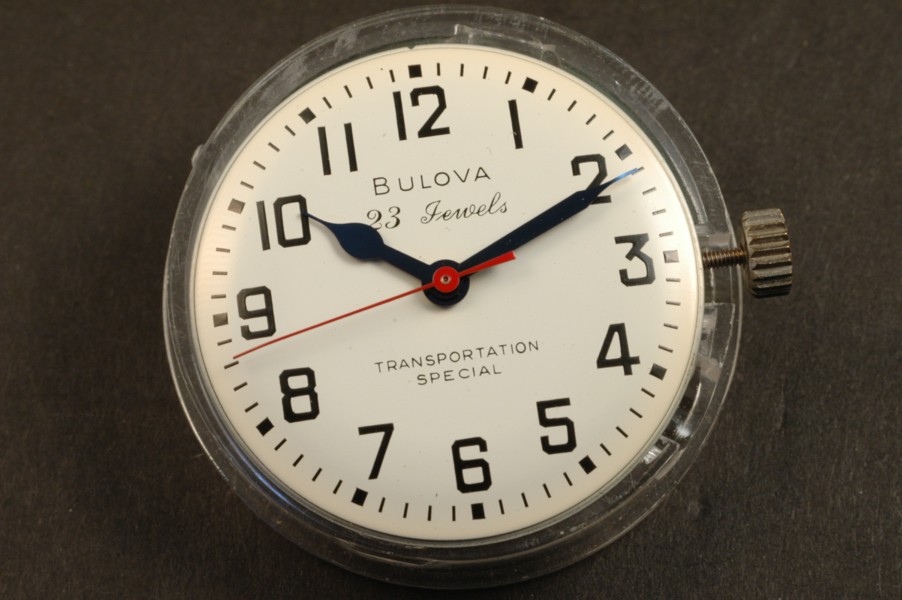 May 20, 2007, 06:44
Lau Siew Ming
Movement scan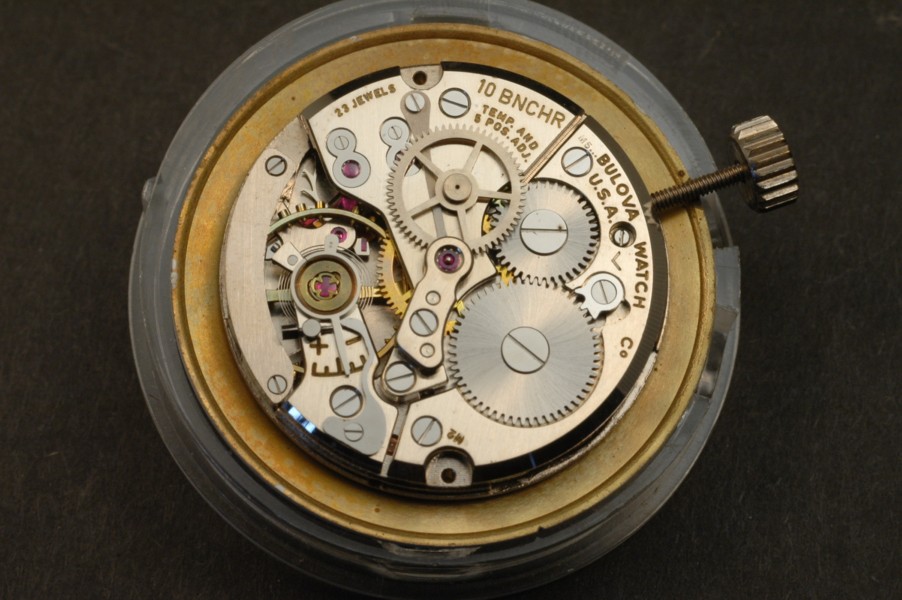 May 21, 2007, 13:20
Lindell V. Riddle

Hello Lau Siew Ming,

That is a very high grade Bulova movement, but may not have been RR Approved as I do not see it listed as such. The quality and "5-Positions" adjustment should qualify.

Note the "M-5" perhaps a 1965 release date?



One of our members sold such a watch recently...

Click for: ~ Bulova ~ Railroad "Transportation Special" Auction

There you can see the case details.

Hope this helps!

Lindell



September 02, 2019, 14:35
Dave Turner
Trying to determine what the R is, in the 10BNCHR?
Anyone?


Dave Turner
September 04, 2019, 08:03
Dave Turner
Thought I might make a bid on this until I watched the price sky rocket to a final price of $680.
Bulova 23J Transportation Special


Dave Turner
March 27, 2020, 10:49
William Thomas
10BNCH was their later military watch,I suspect a railroad version was to bring new life and markets for the movement. The 'R' must designate railroad. It may have been a special order for a wholesaler. 1960s was when wristwatches were finally RR approved. Apparently watch was not a big success because I can't recall any info in any of our Bulova material catalogs or service bulletins or factory communications.
March 28, 2020, 08:26
Dave Turner
Here's a link to the "family/generation" of that model.
Bulova


Dave Turner
March 28, 2020, 15:34
William Thomas
"10BNCHR: details uncertain" Guess we know more than Dr Ranfft.
March 28, 2020, 15:39
William Thomas
BTW a google search will bring up some good information. There is a good Bulova watches website for collectors.