June 22, 2017, 19:14
Donald C. Henderson
Latest Timex
I just got this today. I paid $15 for it on eBay. It runs great and keeps excellent time but I have one question. I have never seen a Timex before with raised gold hour markers or even numbers that had black hands. Could this be original or do you think the hands have been replaced?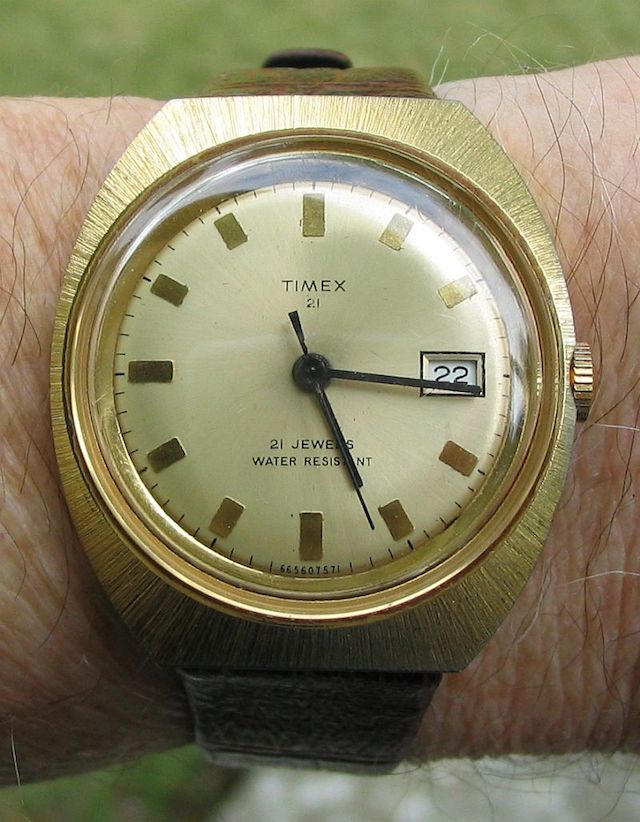 June 23, 2017, 01:14
Donald C. Henderson
I found pictures of several others with the same numbers of 665607571 on the dial and they all look the same as mine. They all have the same dial, same case, and the black hands. So it is all original except for the band which is a very soft buffalo leather strap.
June 23, 2017, 20:13
Mike Benda
This one is up for $99, you got a nice one