June 28, 2017, 18:46
Gary E. Cochran
Nice Hamilton
I just got this Hamilton 14Kt "Fleetwood" back from Chris Abell today...Looking good and running great...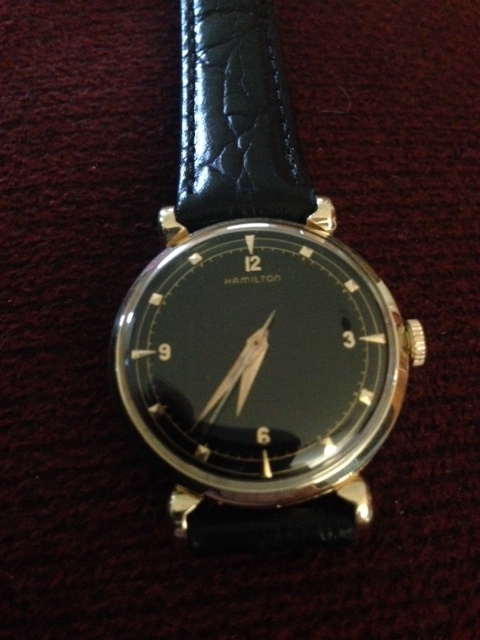 June 28, 2017, 22:19
Ernest C. Barnes
Very nice. Sure like that black dial.
June 28, 2017, 22:29
Peter Kaszubski
With black and gold you can't go wrong .
stunning watch love the lugs.
June 29, 2017, 20:01
Mike Benda
Very nice! Thanks for showing, made my day, stunning .