October 01, 2017, 12:53
Keith Klimkowicz
Bell & Ross Wristwatch
Hi All
I know this watch is COPY (knock-off) of a real Bell & Ross Wristwatch. What I would like to know is a value of this kind of knock-off. It is an Automatic movement, runs very good.
Thanks for any comments.
Keith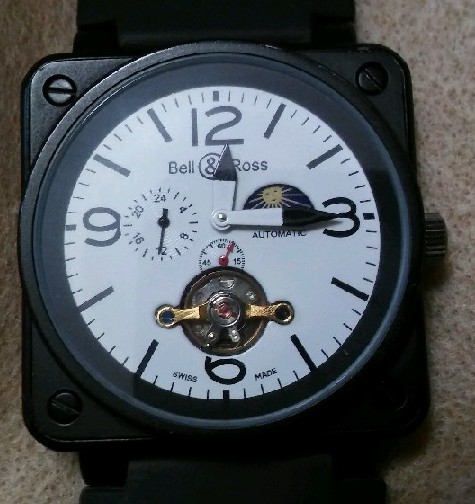 October 01, 2017, 16:59
Peter Kaszubski
As a collector I do not support or give any input on knock off watches,by buying knock off you supporting black market.
value $0.0