Internet Horology Club 185
Unusual Bunn Special 108 Case
May 30, 2019, 20:19
David Perie
Unusual Bunn Special 108 Case
Hi all,
How unusual is it to find a Bunn Special case back with no serial number? Only one I have, and it's a wgf model 108. Is it interesting, special, or just an oddity? Curious what y'all think. Body is marked like normal (E1507)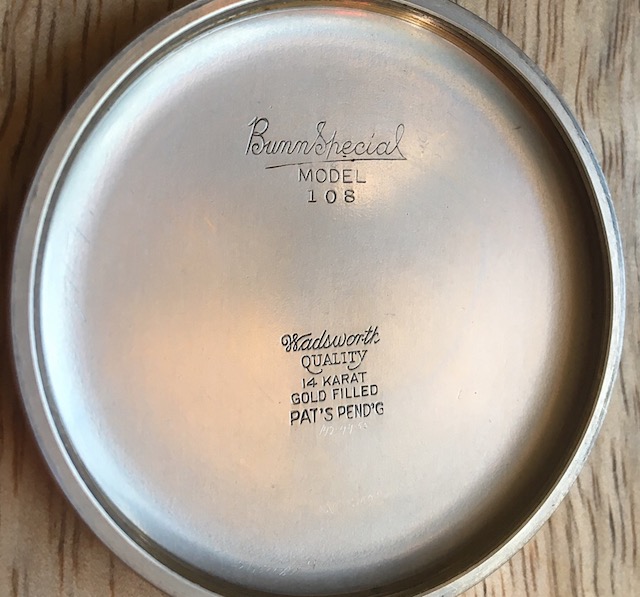 dperie
May 31, 2019, 22:43
Roger Stephens
It is interesting and an oddity in my opinion.
I can only guess quality control was asleep when
this one went by. I have seen some wadsworth cases
missing a number in the serial number which is odd
in itself.
Roger
June 05, 2019, 07:04
Buster Beck
Very Odd that it got through "Quality Control" !! The mid section and front bezel, do they sport any numbers at all ?
regards,
bb
June 07, 2019, 13:10
David Perie
Thanks for the comments.
Yes, Buster, both body and front bezel are marked E1507 so they match, just the case back is unmarked.


dperie
April 11, 2020, 10:33
William Thomas
Just noticed this. I'm thinking this was a factory stock replacement back to replace an original that was lost or damaged, at the factory or after sale to owner.