March 03, 2014, 00:57
William D. White
Focus Stacking with Photoshop cs6
Macro lenses have a very shallow depth of field making it impossible to get every part of a watch movement in focus when doing very close photography.
With Photoshop you can take several images, each one gradually focused until the entire range of the subject has been covered, then blend them together automatically to one composite image where everything's in focus! It's pretty cool!
Here is a single image taken normally. Notice that only the balance rim and screws are in clear focus.
March 03, 2014, 01:01
William D. White
This image is a composite stacked from 7 different images. Notice that now every component, from top to bottom, is in clear focus.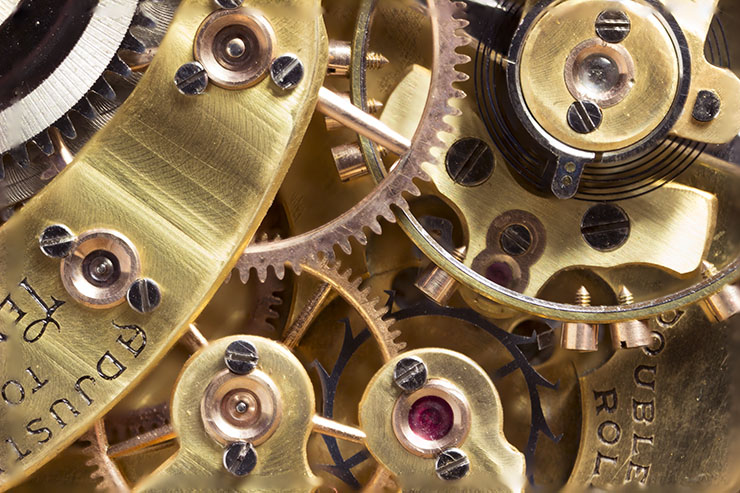 March 03, 2014, 08:52
Lorne Wasylishen
Very nice William, an almost revolutionary feature for our hobby.
March 30, 2019, 10:01
<James V. Delgado>
Very cool. Long time collector but just starting to photograph my collection seriously. What Adobe Photoshop suite should I buy?