April 03, 2004, 10:47
Lindell V. Riddle
HELP IN POSTING IMAGES FOR HOSTING ON OUR IHC185 DISCUSSION SITE...

HELP IN POSTING IMAGES FOR HOSTING ON OUR DISCUSSION SITE...

IHC185 Members and registered users can easily post images or add a .jpg image along with each post on our Discussion Site. We suggest sizing images to 640 X 480 pixels, it is also important to properly compress the file size of the .jpg image prior to posting. For example, the images I post are usually compressed to well under 100 kbps and I find that 60kbps or 70kbps provides a good result.
Most cameras (and iPhone-like devices) produce an image that is far too large to use on the internet and therefore must be downsized. The downsizing and compression is accomplished using imaging software. I use and recommend
Photoshop Elements
an Adobe product that costs less than a hundred dollars. You can often find a bargain on an older version that is still in a factory sealed carton, that can be an excellent value. There is also FREE software available! Our members have recommended some good ones such as
Picasa
and
IrfanView
recently
VSO
has been recommended. You might try the FREE ones first!

When posting look for
"CLICK" TO ADD IMAGE OR ATTACHMENT
below your message posting screen.
"Click" the words and a sub-window will open. You'll see "File Source" or similar wording with a button marked "Browse" or "Choose File" underneath. That will locate and identify your images.
(I like to have my images ready on the desktop for ease of operation but our system will find them in your files as well. Look below this message for a sample that may be of help to "Windows XP" users.)
Hit the "Choose" after selecting the one you want then "Post Now" to upload the .jpg image along with your message. The method is similar on other Operating Systems.
READ THIS CAREFULLY!!!

NOTE: To post additional related images just click [Reply to Post] in the same topic to continue posting all your details and images.

Once you've done it a time or two you'll find it easy to post images that will illustrate a point, help sell a watch or clock, even become part of an important and permanent horological archive. We specifically DO NOT RECOMMEND the use of any third-party image hosting as images can literally be there today and gone tomorrow!
Hope everyone finds these instructions to be helpful, post questions in this forum.
Lindell
ihc185@roadrunner.com
Phone: 440-461-0167 afternoons eastern time.

John D. Duvall prepared this "Windows XP" posting example...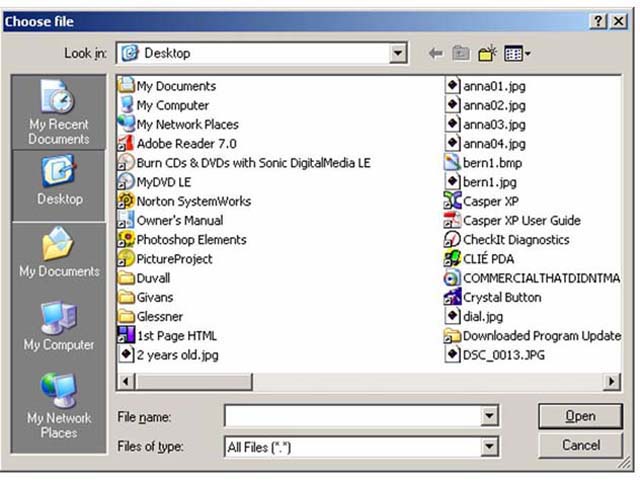 January 15, 2016, 10:01
Dr. Debbie Irvine

Extremely large images cannot be viewed by those with slower internet connections or smaller screens. Due to those considerations and to avoid overloading storage capacity our system is set up to not accept poster size images.

>> Proper size: 640 X 480 Pixels
>> Resolution: approximately 72 Pixels/Inch



Click here: How to Photograph Your Watches and Clocks


In there you will find information about sizing your images and posting them on our site.



Click these other links:


HELP IN POSTING IMAGES FOR HOSTING ON OUR IHC185 DISCUSSION SITE

Resize Photos


THIS ONE IS DIRECTLY FROM APPLE and highly recommended by our IHC Members...

Downsizing Images from iPad or iPhone

How to Resize Images from Your Camera or Smartphone

Lit Photo



Another recommended free image downsizer Windows Computers: IrfanView

We discourage outside hosting image services as they tend to get deleted. In the past whenever someone loads images to those free hosting sites, we all to often see the image below, which can be very frustrating when someone is researching a particular watch.

Hope this additional information helps,

Debbie





Previously posted information...

PICASA - EXCELLENT FREE IMAGE PROGRAM

PICASA: Manage, edit and share your photos with ease


Picasa link states...

===============================
"We've decided to retire Picasa in order to focus on a single photo
service in Google Photos – a new, smarter photo app that works
seamlessly across mobile and the web."
===============================
"PHOTOBUCKET" which hosted images just disappeared one day taking ALL their images away!
Another lesson that proves you are best-off posting images directly here.
In some 14 years we have never lost images.

READ THIS CAREFULLY...