February 13, 2013, 17:16
Lorne Wasylishen
20TH Century Catalogue of Supplies for Watchmakers J Purdy & Co. 1899
My feet have me captive in the house for a while so have been busy scouring the internet for watch related material.
This link will take you to P. 259 American Waltham Watch Company's Material.
Supplies for Watchmakers J. Purdy & Co. 1899
Full index is at the end of the catalogue.
Partial Index: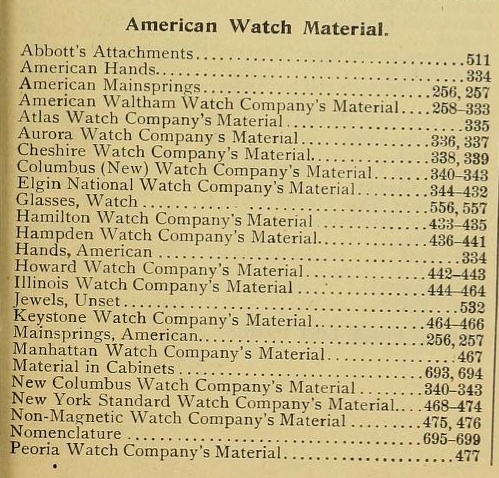 February 13, 2013, 17:37
Dave Turner
That book is great! Full of information, watch part numbers, tools, you name it.
Thanks Lorne.