Internet Horology Club 185
The Passing of Larry Buchan (1949 - 2021)
August 17, 2021, 10:14
Dr. Debbie Irvine
The Passing of Larry Buchan (1949 - 2021)

It is with sadness that we report the death of Larry Buchan.

We created "Larry Buchan's ..."Tales from the Rails" for Larry to educate all of us and the entire world with his knowledge and regale us with his wonderful sense of humor - you will sorely be missed Larry!

https://calgaryherald.remember...ry-buchan-1083030153

Our deepest sympathies are with Larry's family.

Sincerely,

The Riddle Family as well as the
Internet Horology Club 185 Family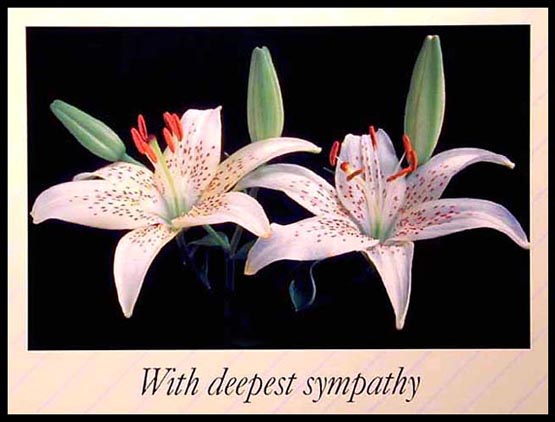 Dr. Deborah L. Irvine
IHC Administrative Assistant
Membership and Marts Coordinator

Contact eMail: ihc185@roadrunner.com



August 17, 2021, 10:34
Mark Cross
Oh no. I was wondering about Larry the other day when I saw his ad on a dial for sale, then nothing.
Our prayers are with the family. What a loss to the watch/railroad community.

Regards! Mark
August 17, 2021, 11:13
Steven Ford
Rest in Peace, Larry.
You will be missed, by one and all, I'm sure.
I will be re-reading many of your posts.
Steve
August 17, 2021, 11:25
Roger J. Nolfe
Sad to hear this. May you rest in peace Larry.
August 17, 2021, 11:29
Roger Stephens
R.I.P. Larry.
August 17, 2021, 12:26
Paul J. Williams
I've certainly enjoyed his detailed posts and generous knowledge.
With high Regards, Thank you Larry
August 18, 2021, 00:46
William D. White
Larry was such a great contributor here!! Rest in peace dear soul.
August 18, 2021, 08:10
Steve Middlesworth
R.I.P. Larry, your contributions to this club and the rest of the human race will be sorely missed. Thank you for all that you've done.
August 18, 2021, 08:40
Nick Sidor
Very sad to hear this. A super nice guy and a big loss to the community.
August 18, 2021, 15:21
Greg Crockett
Sad news. Larry Buchan will be missed.
August 18, 2021, 18:40
Brian C.
Very sad news to hear about Larry. He will surely be missed.
August 18, 2021, 19:52
Rick Farmer
That is sad news, Larry's passion for the history
and his hobby will be missed.
May he be at peace.
Rick
August 18, 2021, 19:54
Mike Benda
Rest In Peace . The best collector / fan thanks Larry
August 18, 2021, 21:10
Tom Dunn
RIP Larry...Your "Tales From The Rails" is a milestone we will continue to enjoy
August 19, 2021, 10:44
John Scott
I had good times with Larry, talking watches, especially Ball watches, via this board and by e-mail. I am very sorry to know that we have lost him and I extend my sympathy to his family.
John B Scott
August 19, 2021, 11:40
Kevin Moodie
Rest in peace Larry. I'll miss your presence on the board.
August 20, 2021, 08:15
Dave Turner
Sorry to hear this, praying for the family!


Dave Turner
September 01, 2021, 12:37
William Thomas
Years ago,while still a working railroader Larry would order things (watch parts etc) from the materials house where I worked. Great to talk to on the phone. Some time back at a railroad time symposium in Rockford Il I was able to meet him in person and got to know him better. Such a wealth of knowledge of railroading and railroad watches. Will not forget him
September 17, 2021, 14:58
Theodore J. Brown Sr.
Very sad news, my condolences to his family.It was always a pleasure to read his posts, he will be missed!
September 19, 2021, 12:36
Derek Ramsdale
A great loss to our club.
September 28, 2021, 11:52
Ralph Hopper
Very sad to read of Larry's death. He shared a great deal of info around this forum and his knowledge of Cdn RR watches was greatly admired by me. Thankfully much of his knowledge is on this site. Condolences to his family.
September 29, 2021, 12:24
Jack Marsh
Very sad news. A great loss to the club. Larry was a super nice guy.
February 26, 2022, 23:37
Claude Griffith
A bit late but sorry to hear of Larry's passing, I lost my wife just over a year ago from covid and have been a bit MIA when it comes to watches and just restarted getting involved again, losing a friend or love one tends to leave a big hole in your life.
February 27, 2022, 10:26
Mark Cross
I'm so sorry to read of your loss, Claude. I was wondering what happened to you. I've happy to see you here again. I've always enjoyed talking Elgin's with you.
My best regards! Mark
February 27, 2022, 12:47
Dave Turner
So sorry to hear this Claude, Praying for you and your family.


Dave Turner
February 27, 2022, 15:15
Claude Griffith
Life has strange turns, I was working from home most of 2020 because of covid and was getting close to retirement age in 2021 and my wife wanted me to retire so I got lucky and was offered a 52 week severance package beginning 1/1/21 if I finished 2020 out. I had just over 1 month of retirement with her when we both caught covid. So most of the things one always says they want to get around to doing I did. Worked out daily, lost over 60 lbs probably as fit as I was in my early 40's, bought 2 Corvettes, a 2002 yellow hatchback and a 2007 Z06, also yellow, my wife always wanted a Corvette and her first car was a yellow 69 Camaro. Took a bunch of trips, rode my Harley all over the place and enjoy the memories.
March 01, 2022, 12:47
Buster Beck
Sorry to learn of our missing Brother. Larry & I spent a Lifetime on the Nations Rails in North America !!
God Bless all the Buchan Family in their time of Loss.
regards,
buster beck
March 22, 2022, 19:06
David Abbe
His legacy is a permanent feature for many of us.