November 19, 2012, 20:22
Dan Meiklejohn
Need parts for Brietling Wakman Airplane clock
Repairing a 16 jewel Brietling Wakman Airplane clock. I have included a picture of the clock and a picture of the winding wheel with missing teeth.
Does anyone know where I can obtain parts?
I need the winding wheel, both upper balance jewels (hole & cap) and 2 screws that hold the front on.
Appreciate any info,
Dan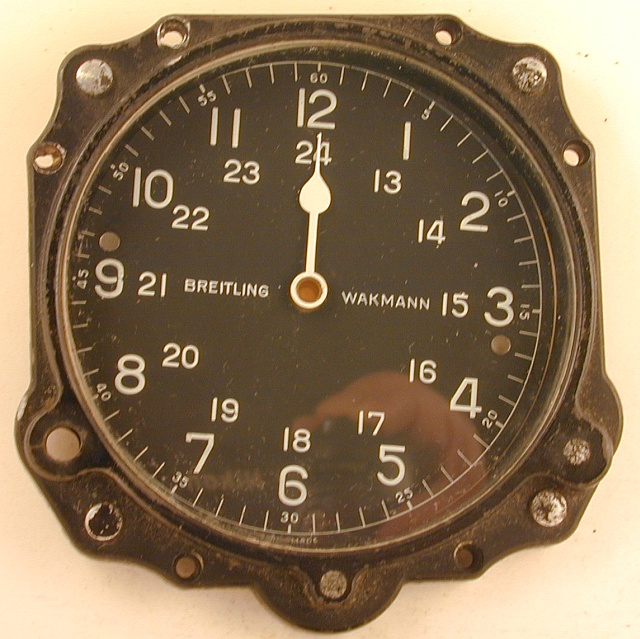 December 05, 2012, 11:22
Eddie G. Hines
HELLO DAN, I HAVE SOME WAKMANN WINDING WHEELS SEND ME THE DIMENSIONS AND I WILL CHECK TO SEE IF THEY WOULD WORK FOR YOU. EDDIE