February 10, 2022, 22:22
Paul Spana
Searching for Info on Clock Part
Hello everyone, I am looking to see if anyone here may be able to shed some light on a clock part. This may be an unusual request, but the clock was found in an archeological dig in Richmond, Texas. My archeological society is working on an historic Texas site. A couple of weeks ago, we discovered what I believe is a clock part. I imagine its not very old and hoped someone here may know something about it. This plate is approximately 2.5" by 2.75" and is made of copper - not brass? Anyone here know more about this part? Thank you, Paul S.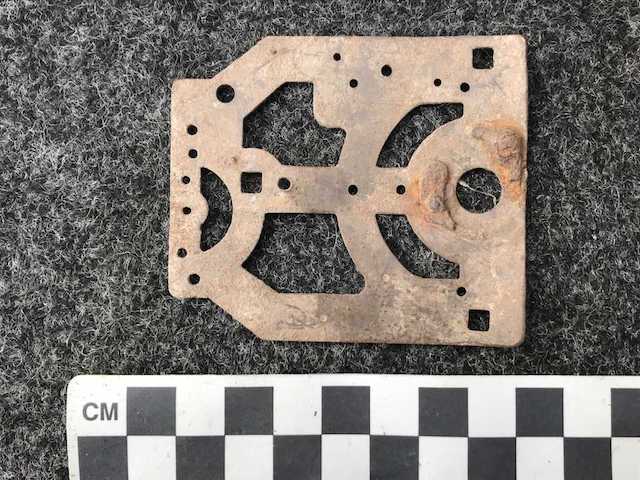 February 11, 2022, 19:12
Billy Kuhn
looks to be the back plate for a clock.
February 12, 2022, 14:26
Dave Turner
I've never seen a clock plate like that but could be a single wind time only movement.
The square holes seem odd.
February 21, 2022, 11:01
Paul Spana
Thank you. I appreciate the feedback!