May 23, 2009, 17:10
Mike Rouse
Here are a couple more pins I just picked up .

How does everybody Display the pins they have ????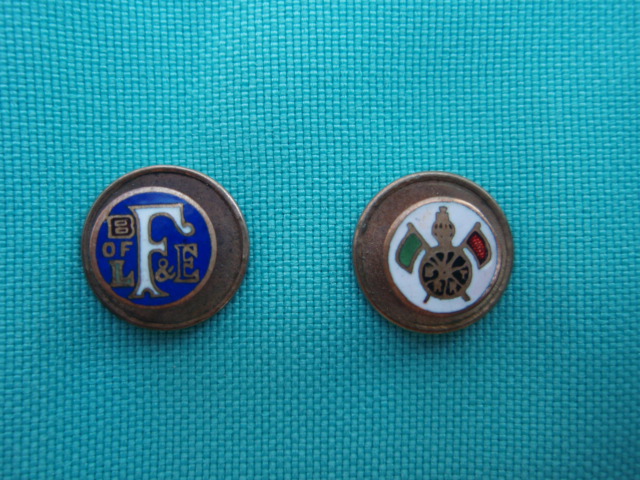 November 20, 2009, 23:01
Tom Brown
Bought a nice 10K gold Brotherhood of Locomotive Fireman & Enginemen ring, it is a size 12.25 & fits me very well. Wish I knew who use to own it.
Tom