November 11, 2019, 16:41
Paul J. Williams
Waltham 1892 vanguard 17 jewel patterns
I've been on a mission for a quite a while looking for different pattern variants and have found a few.
It seems possible from the serial numbers the setup probably changed every hundred or less.
Following are 20 different images, the first two look very similar but I think there is a difference in the midway area.
Some images are from online posts and the images are subpar. Some of these watches are mine and some are not.
If you can add that would be great.
My real goal here is to archive these here , I believe this is the only place that now exists with a collection of these various patterns.
They started in chronological order, but I've since found others.
Some of these must have taken much time to achieve.
Regards , Paul
6026151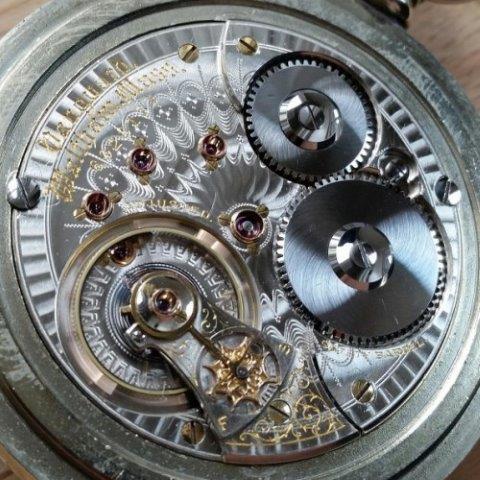 November 11, 2019, 17:28
Paul J. Williams
model92.com
has 2 others yet different.
Out of possible infrigment I have not "borrowed" those images.
November 12, 2019, 22:31
Roger Stephens
Outstanding movements. Waltham was trying to make a
statement. And they certainly did!!
September 11, 2020, 12:57
Paul J. Williams
6026939
April 13, 2021, 12:29
Paul J. Williams
Been awhile but found another, similar to a few others but with a few differences.
6027246