May 08, 2004, 22:07
Tom Seymour
Tommy Ticker
This is a New Haven clock (or watch) that dates from about 1929. It is clock, figure, and lighter.
New Haven made "Tommy Ticker" wrist and pocket watches in 1929. I could find no picture of this in the New Haven book, but because it has a lighter, it may have been made for a different company, and sold through the lighter company and not appear in the New Haven literature.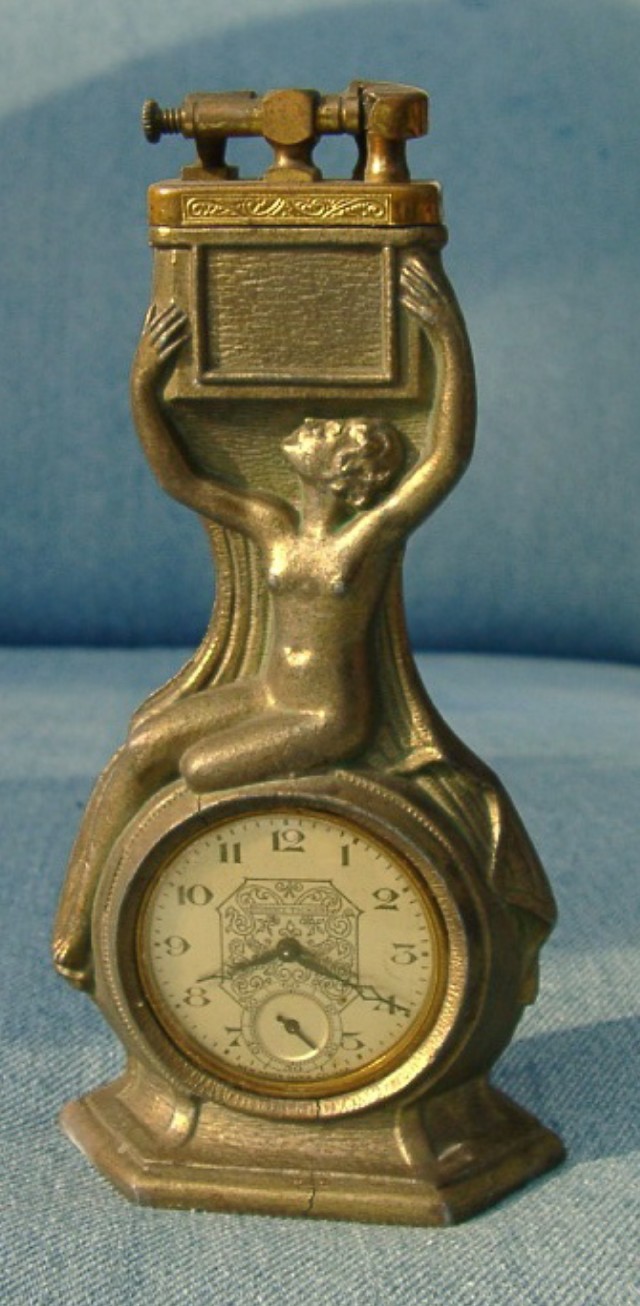 May 09, 2004, 10:33
Brian C.
Nice one Tom.
I have not seen the Tommy Ticker set-up like this (a clock). The winding and setting are certainly different than the pocket watch.
Brian C.
May 09, 2004, 11:19
Kevin Pestor
Interesting time peice Tom, never heard of a Tommy Ticker before, it,s new to me.
What is the movement like in the clock?
May 09, 2004, 20:46
Tom Seymour
I will take some pictures of the engine room when I get a chance. I, also, am curious about what the insides are going to be like.
May 11, 2004, 01:24
Kevin Pestor
Looks like a dollar watch movement but probaly larger.