July 31, 2015, 15:35
Rick Farmer
New PW case -with watches
[Previous discussion here:
Pocket Watch Display and Storage Box
]
New PW case arrived, tool drawers out to give a sense of size as requested. Just right.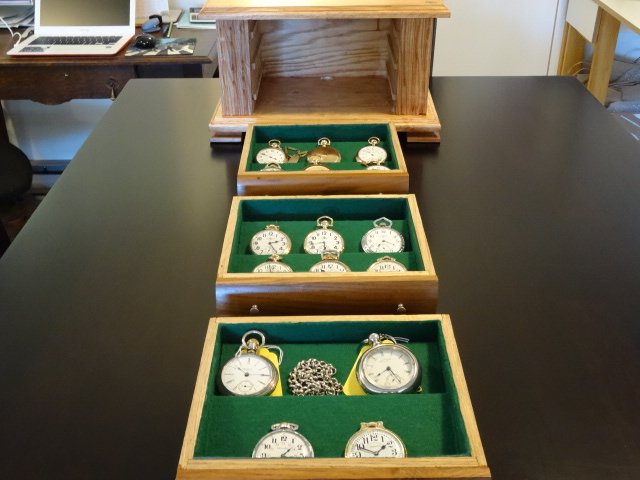 July 31, 2015, 15:37
Rick Farmer
case with the kids all tucked in.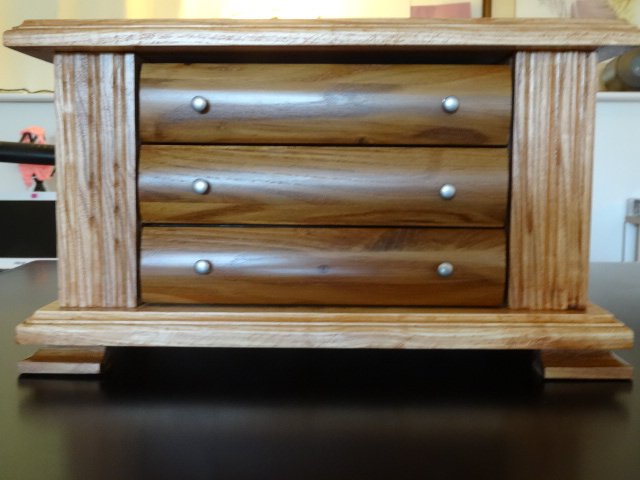 July 31, 2015, 20:48
Mike Benda
Superb, who came up with the design?
July 31, 2015, 22:23
Rick Farmer
Roger/Mike, thanks for the compliments regarding the case. I will be sure to pass them on to Patrice, who made the case.
Pat was pretty much the designer. My idea was a case for 16 to 18 watches, not a large case. I gave him the dimensions for both 16 and 18 size watches and he pretty well did the rest. We conversed during the building and he sent pictures also.
For interest sake the top and bottom panels are elm and the side and back panels are oak as are the drawer fronts.
Regards
Rick