Internet Horology Club 185
CANADIAN Private-Label Watches
December 04, 2018, 15:39
Larry Buchan
CANADIAN Private-Label Watches
Map of the Brooks Subdivision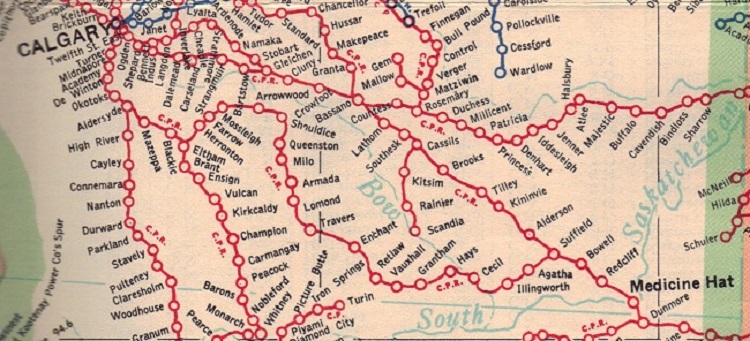 December 04, 2018, 15:43
Larry Buchan
CP 9513 W. in the siding at Bowell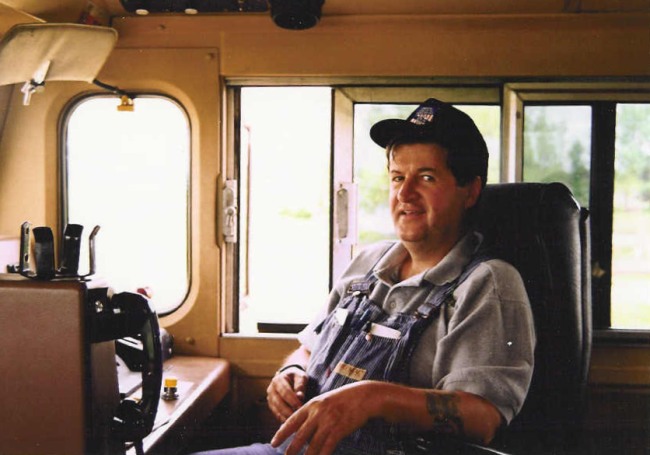 December 04, 2018, 15:45
Larry Buchan
Another view of the CP 9113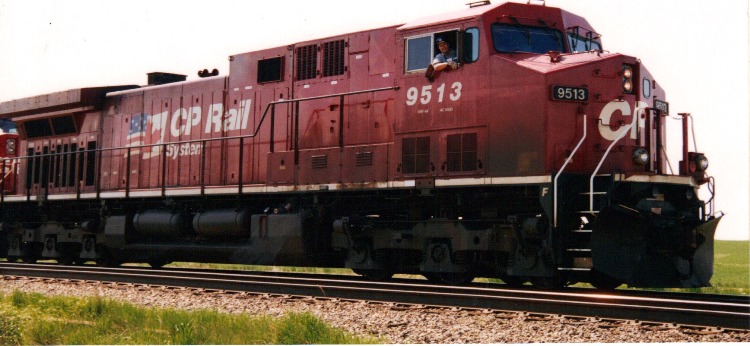 December 04, 2018, 15:48
Larry Buchan
another view of the CP 9513 at Bowell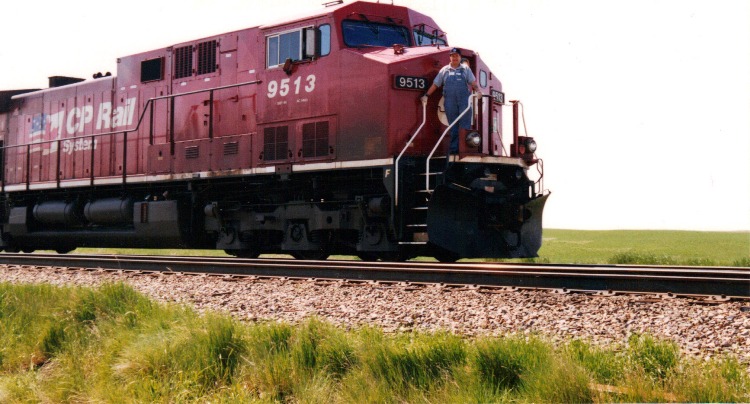 December 04, 2018, 15:55
Larry Buchan
CP 9108E arrives at Bowell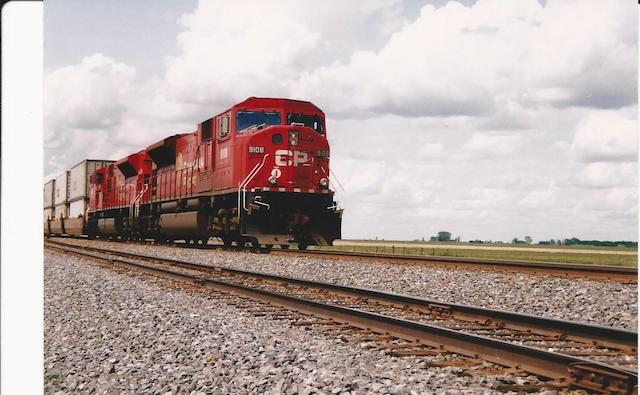 December 04, 2018, 19:42
Mike Benda
Larry
There is no steering wheel?! In No. 9513.
Your collection and history is what makes this hobby great.
Thanks
Mike
December 09, 2018, 10:10
Kevin Hoffman
Thats is a left hand drive Mike ,thats how they do it in Canada !
December 15, 2018, 13:17
Larry Buchan
All locomotives in North America are run from the right side. Also there is no metric like in Canada where we use the kilometre on the highways. The railways are all marked, and paid by the mile. There is a shot of the CP 5700 yarding at Medicine Hat, when he clears we will proceed westward off of the main track. CP 5700, a SD – 40 –2 , was manufactured by the Electro Motive Division of General Motors, these are 3000 hp locomotives, driven by six traction motors, if one of them is defective it can be isolated, but the horsepower is cut in half to 1500 hp. The new General Electric AC – 4400, are a 4400 hp locomotive, if they lose a traction motor the other 5 will take over with no loss of horsepower. They also have a very good dynamic brake.
December 21, 2018, 13:13
Larry Buchan
Hamilton 18 size, 17 jewel, Open face, Grade 926, Serial No. 223071, Date Finished January 25, 1904, Date Sold January 8, 1906 to C.M. Knights Co., Chicago. Philadelphia silveroid screw back and bezel case. Canadian private label with SS Arabic 24 hour dial marked "HP Gardner, Indian Head, N.W.T. (North West Territories) Indian Head became part of the province of Saskatchewan in 1905.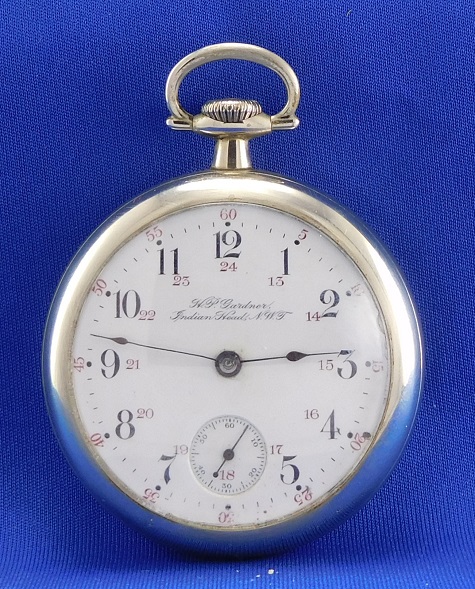 December 21, 2018, 13:16
Larry Buchan
Dial without bezel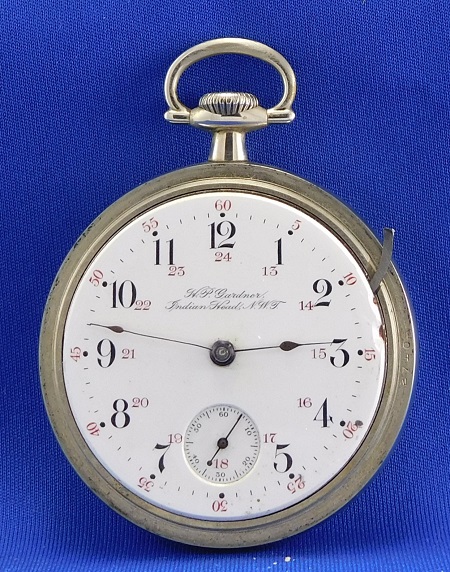 December 21, 2018, 13:19
Larry Buchan
Hamilton private-label movement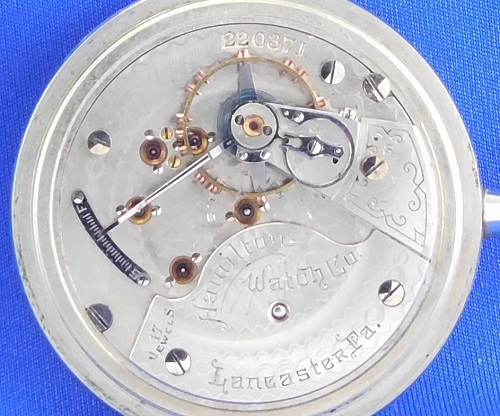 December 21, 2018, 13:34
Larry Buchan
Medicine Hat is 331 miles from Indian Head, Saskatchewan. On the CPR mainline.
December 22, 2018, 12:16
Larry Buchan
Grain elevators and CPR station at Indian Head N.W.T.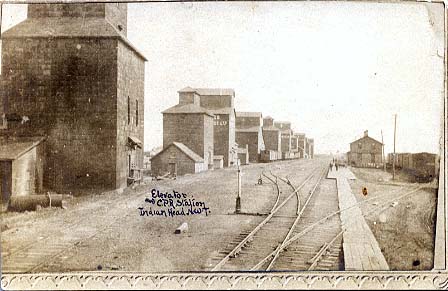 March 04, 2019, 16:02
Larry Buchan
Porinte Saint Charles is a neighbourhood in the borough of Le Sud-Quest in the city of Montréal, Québec, Canada. Historically a working-class area that was chiefly agricultural. The installation of railways and the construction of the Victoria Bridge (1854 – 1860) also attracted workers and spurred development. The Grand Trunk Railway purchased a large area for use as a rail yard. The Grand Trunk Railway went bankrupt and the Canadian Government took it over, with other bankrupt carriers to form the Canadian National Railways after World War I in 1918.
March 04, 2019, 16:04
Larry Buchan
Dial with Bezel off.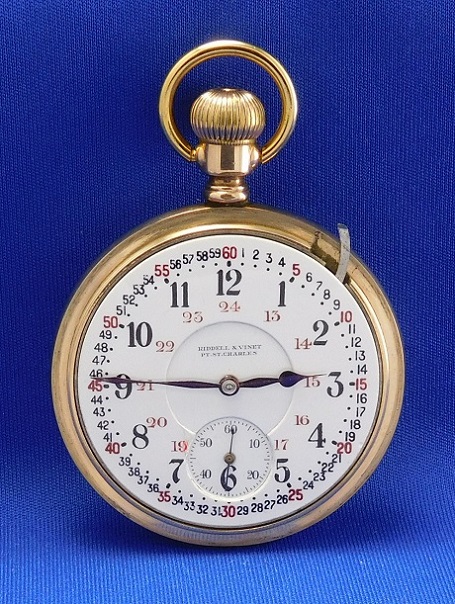 March 04, 2019, 16:06
Larry Buchan
Dial close up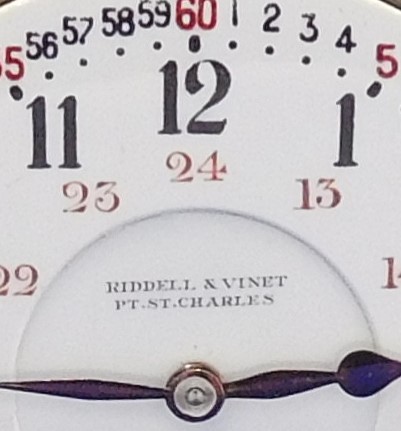 March 04, 2019, 16:14
Larry Buchan
Lindell and Vinet with a 21 Jewel A. Lincoln movement.
March 04, 2019, 16:18
Larry Buchan
Wadsworth yellow gold filled caseback trademark. I have two other private labels from Waltham one is 18 size, the other is 16 size.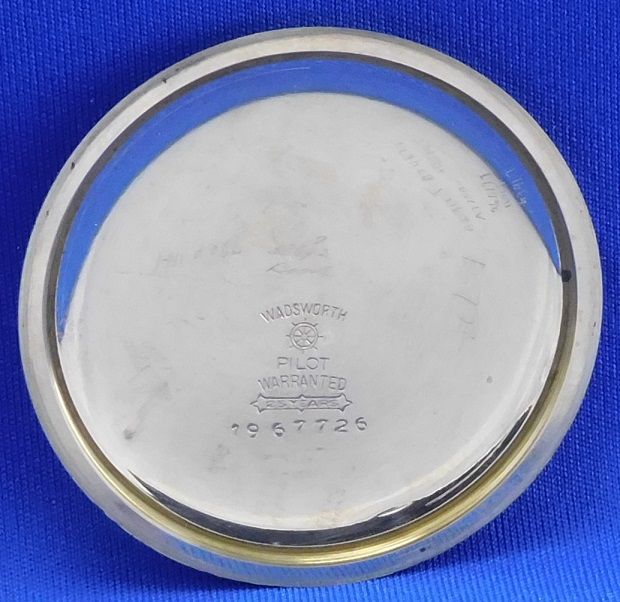 March 07, 2019, 15:54
Theodore J. Brown Sr.
This gets better all the time Larry! Did you have any preference in running EMD's or GE locos? Take care, Ted.
March 07, 2019, 19:46
Larry Buchan
Hello Theodore:
When I was 16, and started my work career in 1965, I was an indentured sheet metal worker apprentice, in the CPR's Ogden Locomotive Shop. There we worked on all the first-generation diesel locomotives that the purchased in the early 1950s when they dieselized. Those were the days when locomotives were painted in the Tuscan Red, with a Yellow band, and the Grey on top, with Canadian Pacific in script, we worked on EMD's, Baldwin's, Alco's, CLC's, MLW,s, and Fairbanks Morse. I was laid off by the CPR in 1967, I remember at that time they had just started purchasing EMD's 3000 hp SD – 40 locomotives numbered from 5500 up. In 1970 they came up with the CP Rail paint scheme that I never really cared for. I hired back of the CPR in June 1973 starting as a spare board switchman at the CPR's Alyth Yard, I went on to work as a spare board brakeman out of Medicine Hat, Alberta, I went on to working back at Alyth where I received my first promotion, writing rules, and becoming a Yard Foreman/Conductor. I went on to doing some different work as a Car Retarder Operator in Alyth's 48 track classification yard, I went on to work as a relief Yardmaster, a disagreement with the General Yard Master made me think I didn't need this grief, at the time the Enginemen's Training Program were taking bids, I bid in and was accepted. I trained from November 1978 to November 1979 qualifying on the CPR's Laggan Subdivision from Alyth to Field, British Columbia, a distance of 135 miles. I also qualified on the Brooks subdivision from Alyth to Medicine Hat, Alberta of the distance of 172 miles, and the Red Deer Subdivision a distance of 93 miles. I also had to qualify as a locomotive fireman as the CPR's passenger trains were heated with steam generators, there were Road Switchers, Yard Assignments, and the North passenger dayliner that that I trained on. CPR by then I had bought many EMD's 3000 hp SD – 40 – 2, on the Laggan Subdivision we ran locotrol trains these trains had 4 SD – 40 –2 on the head end, and a Robot Car, and 2 SD – 40 –2 as remote units two cut in two thirds of the way back in the train. Radio signals from the lead unit a 5800 sent signals to the Robot Car that were sent to the slave units. The advantage was more tonnage could be hauled, and in the cold winters air from the remotes could be pumped in both directions toward the head end, and tail end. Toward the ends of my career I did run some of me General Electric units, their advantages were comfortable cabs, more horsepower at 4400, a real good dynamic brake. But I definitely preferred running EMD's
Larry
March 08, 2019, 22:00
Theodore J. Brown Sr.
Thanks for that Larry! I really enjoy hearing this stuff from you who have been there and done it as they say...I love that 2 stroke EMD sound. Take care, Ted.
April 08, 2019, 15:23
Larry Buchan
Hamilton 18 size, 17 jewel, Canadian Pacific single sunk dial