March 03, 2006, 13:40
Jerry Freedman
Negus Marine Chronometer
Although I am primarily a pocket watch person, I am sometimes afflicted with chronmeter mania. This is my latest acquisition. I am not sure when it was made or who made the movement for the Negus brothers. If you take a good look at the balance wheel you can see what is called a Kullberg auxiliary balance.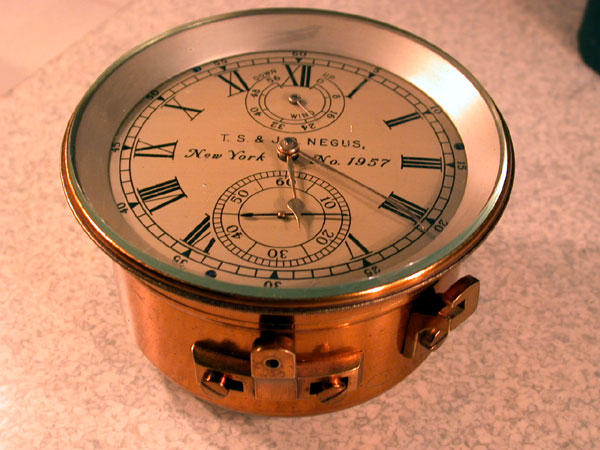 March 03, 2006, 18:13
Jerry Freedman
A well cared for chronometer should hold a rate of plus or minus one second a day. They would have been used on ships for purposes of navigation.