July 16, 2015, 10:54
Mike Benda
Being part of the exciting future of Internet Horology
Being part of the exciting future of Internet Horology
No falls in pit, small collection from the
BUY AND SELL HERE, THE IHC185™ TRADING MART
here.
16 Size case stamped "Alert"
, thanks Jon Hart +
Wm. McKinley mvmt
, thanks Steven Ford +
shadow box
, thanks Desmond Lundy

My 1st Hampden on display = priceless!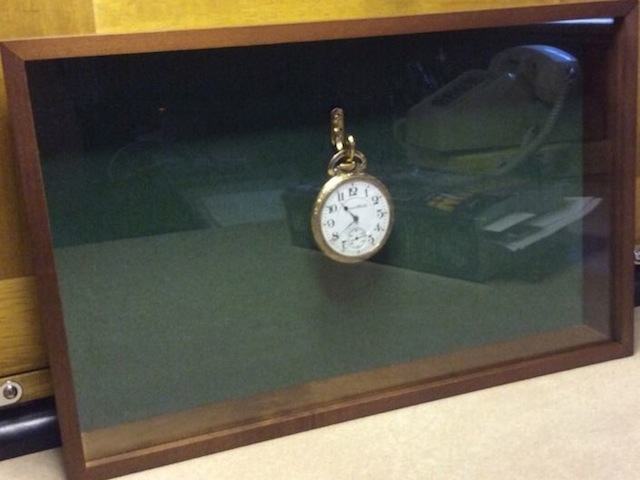 July 16, 2015, 11:13
Steven Ford
Mike,
I'm proud and honored to have played a small part in making this display happen. Looks terrific!
I know it will be filled soon.
Steve
July 16, 2015, 18:18
Rick Farmer
Going to be nice Mike when full of watches, has the addiction or fever of collecting caught hold of you in full.
July 16, 2015, 20:27
Mike Benda
Yes well and trulY gone. No rhyme or reason.
Just a fAn of mechanics.