August 10, 2004, 00:38
Harold Visser
E. Howard SERIV Box Hinge
Found this at the National last month. This Nsz (18sz) SerIV Howard left the factory Jan. 1883. Total weight with this 18K case is 6 troy ounces.
Harold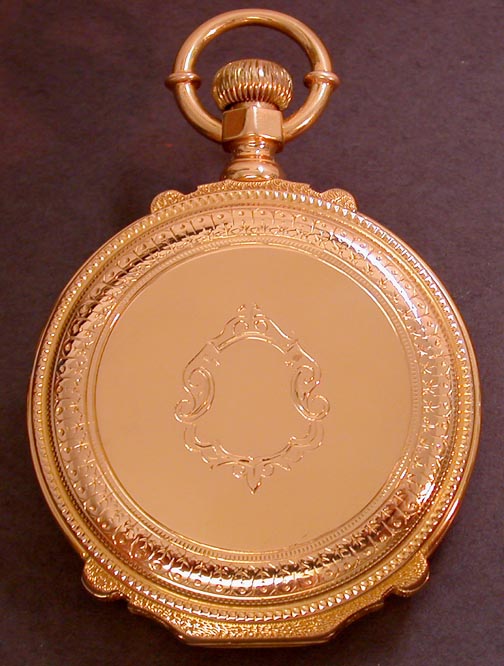 August 10, 2004, 00:41
Harold Visser
Here is the hallmark, it's a Jeanot & Shiebler case. I'm always impressed with the quality of their cases.
Harold
August 10, 2004, 05:16
Jim McKinney

Wow!
It looks as if it could just as well have left the factory in Jan. 2003 except for the fact that "they just don't make 'em like that anymore".
Thanks, very much, for sharing - Harold.