January 14, 2006, 16:39
Fred R. Hougham
SANGAMO 19 J HUNTER
ADDED THIS ONE TO MY COLLECTION RECENTLY. JUST A REGULAR OLE 19J SANGAMO, BUT ITS IN A NICE CASE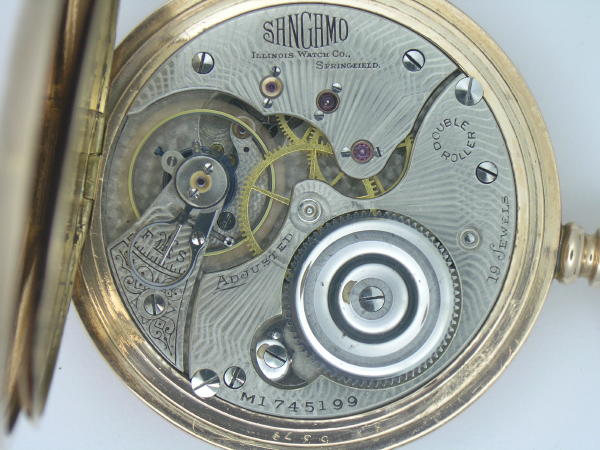 January 14, 2006, 17:21
Terry Hill
*** cough --- cough ****
Just a regular 19j Sangamo eh?
i congratulated you on this some time ago...

for those of you with the Illinois book, look on the cover....

January 14, 2006, 19:14
Charles R. Sides
The damaskeen pattern caught my eye first, but the M serial # stop me in my tracks.
WOW and double WOW.
Thanks for sharing
Charlie
January 14, 2006, 23:55
Samie L. Smith
WOW!! talk about rare one of a kind for sure...