Internet Horology Club 185
High End Custom Watchmaking in the USA
June 27, 2005, 12:40
Greg Crockett
High End Custom Watchmaking in the USA
The price of their products may be out of reach, but I do like looking at the tools they are using:
A type of Rose Engine Lathe.
Montres Allison
Best regards,
Greg
June 27, 2005, 15:13
Greg Crockett
WOW! The guys on BROADARROW don't seem to like these watches!
BroadarrowUnpluged
June 27, 2005, 15:52
Jessica Lane
I have heard, possibly here, in the past, that the watches created (if they are created) by him, are being sold at greatly inflated prices, with extremely inflated claims, on ebay and possibly an online site.
I would definitely make serious inquiries before buying anything, based on what I've heard, even though my knowledge is second-hand.
Jessica

June 27, 2005, 15:53
Frank Kusumoto
You might notice that's a picture of MY dial being done.
Frank "407" Kusumoto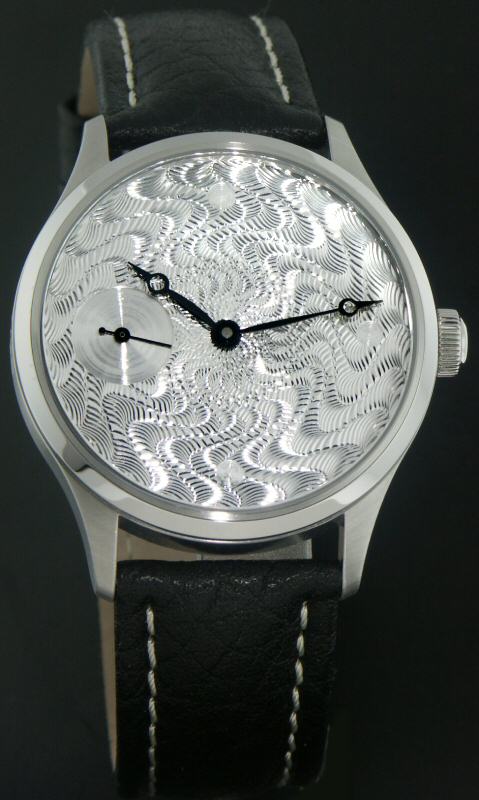 June 27, 2005, 17:40
Greg Crockett
Nice dial, Frank. Tell us some more about it.
Best regards,
Greg
June 27, 2005, 20:55
Frank Kusumoto
Greg,
It's just a plain old rose-engine turned silver dial with a milled recess for the sub-seconds. Fits in a 42mm case and uses the UT6497 movement. There are a couple of people in the Denver area who do this kind of engraving work. That machine pictured above is excellent and I've had a chance to play with it. The person is NOT an employee of MA. He's an american craftsman who does work for others, mostly jewelry (he's a master jeweler). He makes a "mean" Faberge egg.
Frank "407" Kusumoto
June 28, 2005, 00:47
Jessica Lane
yeah, plain old..... plain old
nothin' special.

(or should I say

)
Jessica
June 28, 2005, 12:23
Greg Crockett
I would love to have one of those lathes to play with. Ever since I bought a copy of COMPLEX AND ORNAMENTAL TURNING by Holtzapfell(sp?). But the cost is hard for me to justify (w/o winning the Lotto jackpot).
Best regards,
Greg