September 02, 2015, 23:14
Roddy J. Brunton
HELP ID CLOCKMAKER/MACHINIST/BUSHING STAKING PRESS W CROSS SLIDE BED TOOL
CAME IN WITH SOME CLOCK MAKER TOOLS BUT I HAVE NEVER SEEN ANOTHER ONE LIKE IT.
I THINK IT MAY BE A VINTAGE CLOCK BUSHING OR CLOCK STAKING MACHINE BUT AM OPEN TO ANY IDEAS??
IT IS A VERY HEAVY & SOLIDLY BUILT PRESS
THE CENTER ROD WHICH HAS A FLAT BOTTOM IS ADJUSTABLE VERTICALLY IN THE HEADSTOCK WHILE THE BASE HAS A SLIDNG BED WITH TWO DIFFERENT SET-UPS THAT CAN BE POSITIONED UNDER THE PRESS. FOR EACH SET UP THERE IS AN ADJUSTABLE STOP SCREW NEAR THE BACK SO AS TO RETURN THE BED TO THE SAME SPOT EACH TIME.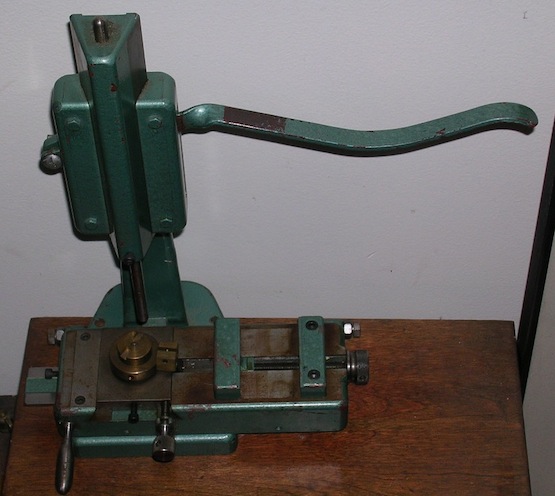 September 02, 2015, 23:15
Roddy J. Brunton
PIC 2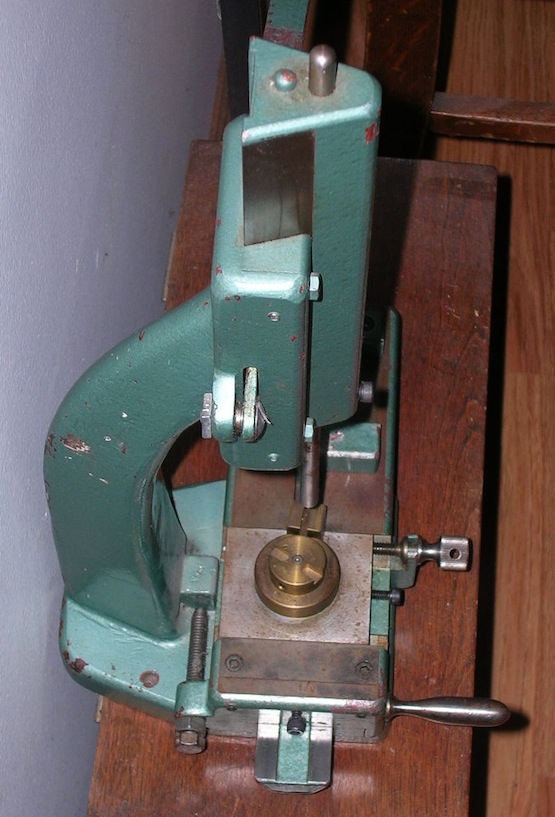 September 02, 2015, 23:15
Roddy J. Brunton
PIC 3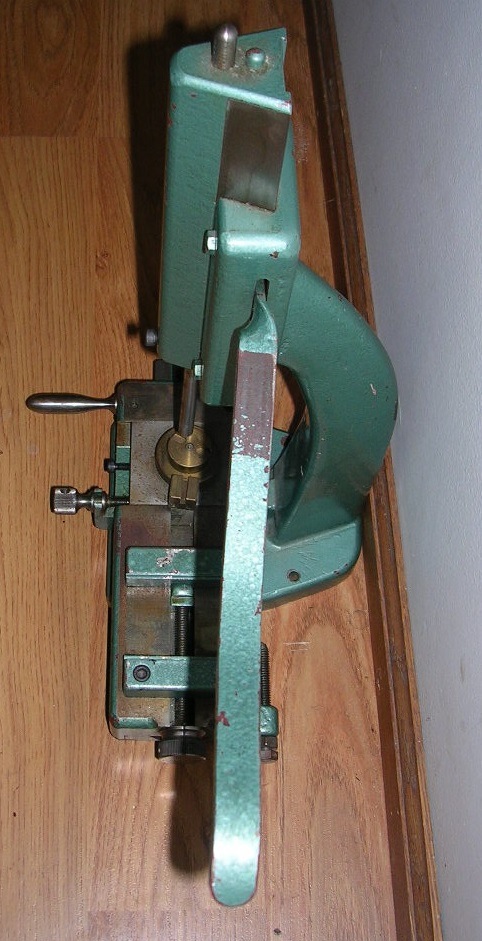 September 02, 2015, 23:16
Roddy J. Brunton
PIC 4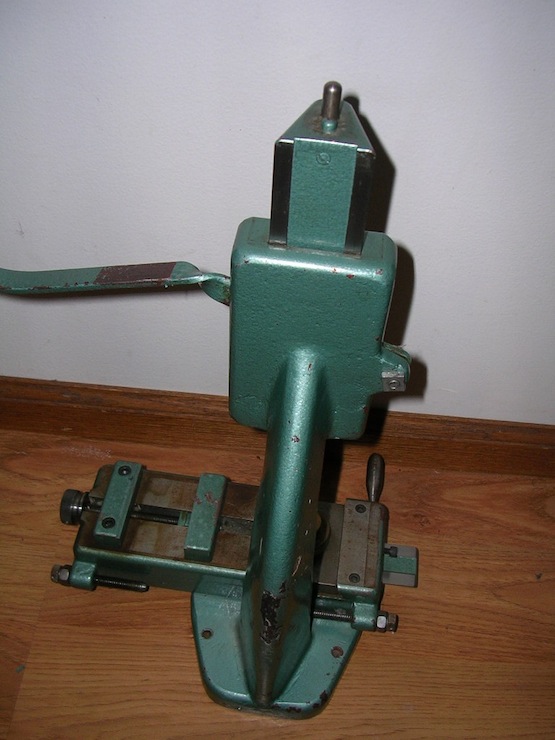 September 02, 2015, 23:17
Roddy J. Brunton
PIC 5