February 09, 2009, 22:32
Bill Manders
Studebaker 12s
I really have no knowledge of Studebaker or South Bend watches, but picked this one up recently. The dial is quite rough and I was wondering if replacement dials are hard to find, etc. The watch is a 21 j 8 adj Studebaker.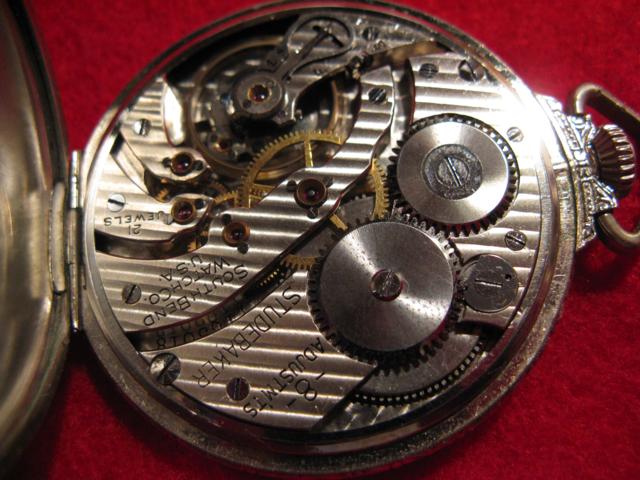 February 09, 2009, 22:34
Bill Manders
and finally dial. Is there any hope for it ?
Bill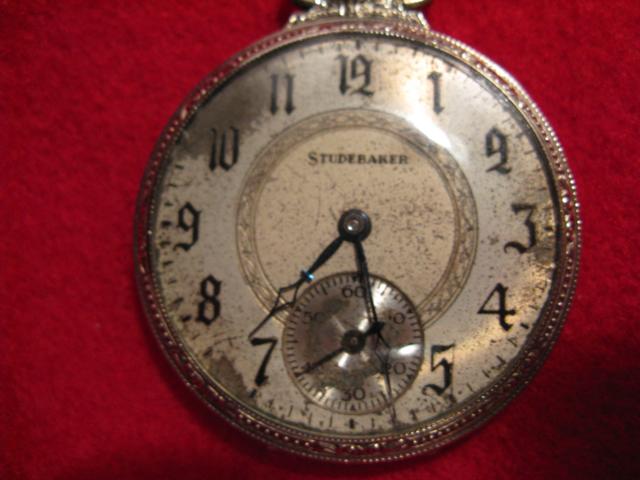 February 09, 2009, 23:14
Steve Middlesworth
Bill,
If you want it refinished, International Dial Co. may be able to help you out as it looks like it is a metal dial. They have a web site and there is an email address as well as phone number you can call them at. They do nice work. I have added a picture of a luminascent dial and hands they did for me
Steve
February 10, 2009, 09:57
Ernie Loga
Wow, Steve your dial looks great. I looked up their address and phone number and gave them a call. Real friendly. Thanks for sharing.
Here is the web link to their information:
International Watch Dial
Eagle does a really good for the price. Low Low rates and good work. Fast turnaround. Friendly service.
(214)925-7423