February 18, 2008, 18:44
Duane Pullen
My South Bend 328
Here is my prize...
Sorry for the bad pics as I haven't quite figured out how to take real nice pics yet.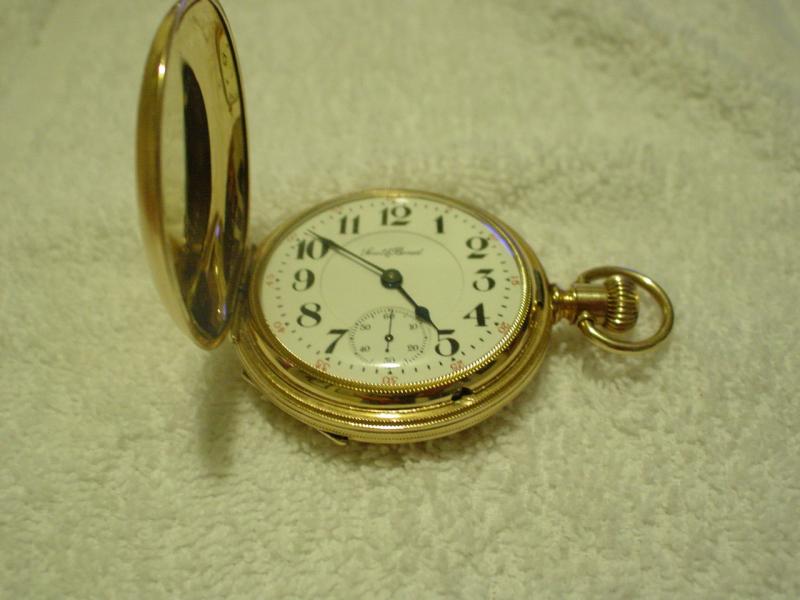 February 18, 2008, 18:45
Duane Pullen
Movement
Of course, it was running when I took the picture.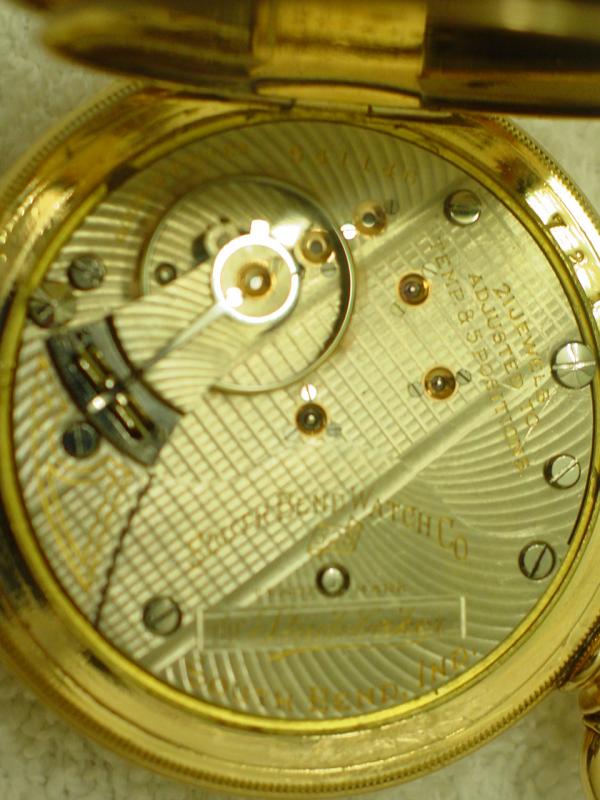 February 18, 2008, 20:51
James H. Miller
wow thats a nice watch.is that case gold filled or solid gold? james

March 07, 2008, 06:08
Frank Kusumoto
The case looks very sharp.
March 07, 2008, 21:05
Duane Pullen
Unfortunately, just gold filled. I might be in the market for a nice 14k gold case if I could get my hands on one, but have no idea what one would be worth by itself.
I wish I could come up with another nice 328. I'd trade a combination of 223's, 229's, 323's, and 329's to get another. I have the following quantities of each grade:
223-3
229-5
323-4
329-3
March 07, 2008, 22:09
Frank Kusumoto
Have you posted those serial numbers in another thread?
March 08, 2008, 07:07
Duane Pullen
They are listed in another thread for the entire collection my brother and I split.