March 31, 2008, 20:21
Mike Penson
12 407 custom dial
Hello Everyone,
If anyone can help me with info regarding my South Bend 407 I would be very grateful. It has a custom dial unlike anything I've seen before. The watch itself is in terrific condition. Sadly, I'm not much of a photographer. The serial number lookup shows this to be a 1910 15 jewel 12s. Nothing is said about the dial. Please see attachment. It also runs well and is on time. Just an odd looking fellow. Thanks, Mike Penson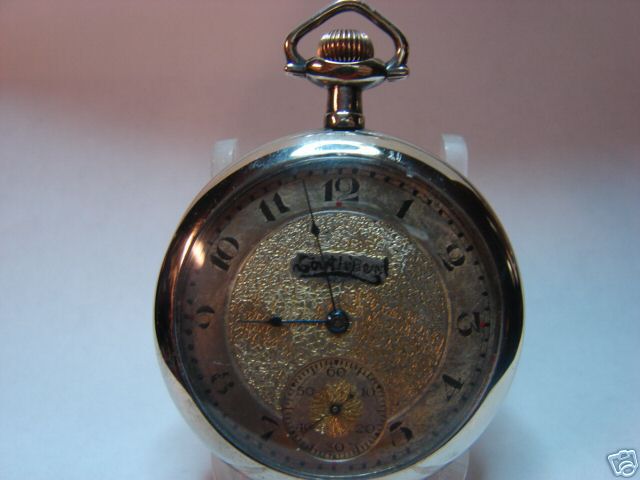 April 01, 2008, 05:52
Frank Kusumoto
I can only guess but it looks like a metal dial that was originally produced ~1914. The center looks like it has been hand engraved. Perhaps some school type project or maybe just fooling around. Is this from watch serial # 630726?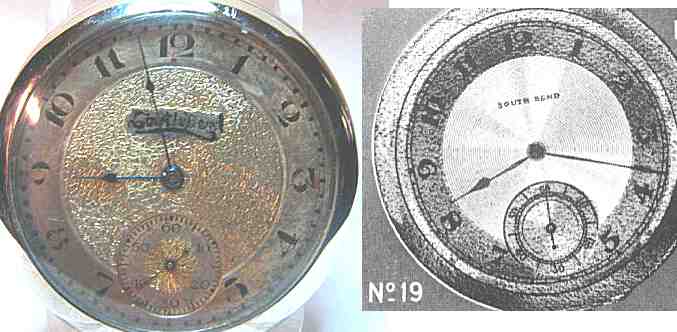 April 01, 2008, 20:08
Mike Penson
Yes, thats the serial number. Thanks for your input.
Best Regards,
Mike