January 15, 2013, 18:33
Edward Kitner
The Studebaker to add to data
A local antique dealer that I stop at frequently has this "The Studebaker" watch for sale. Very nice looking mvt. and dial, hands. The case is shot, brassed to beat the band. It has a winding problem and either a broken main spring or it is not attached to the bbl.
The serial number is #584701, for your data base.
The case is a Duber double hinged case. The mvt dates to 1909 but I am not sure the case is original to the mvt.
I am considering it as a purchase.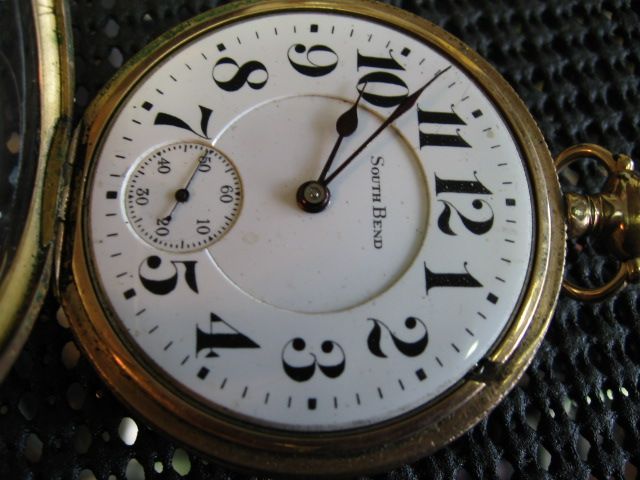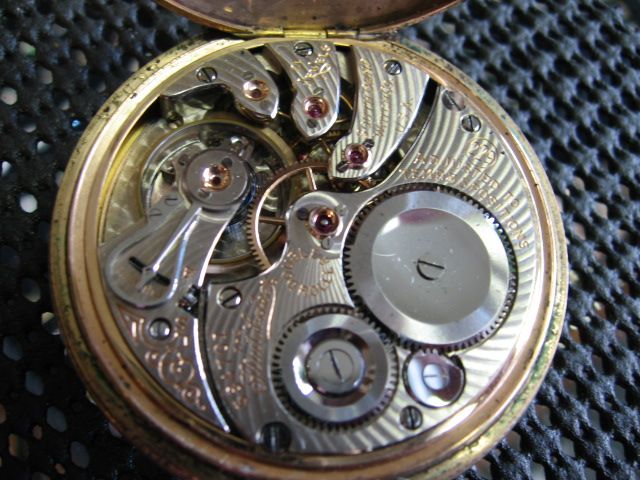 January 15, 2013, 21:25
Matt Burnette
If you decide to pass on it, I'd be interested in the price. Needs a little love but I have a soft spot for those.
Matt - Atlanta, GA
January 16, 2013, 08:57
Edward Kitner
Are parts and cases difficult to find for these watches?