Internet Horology Club 185
South Bend grade 294 question
September 26, 2016, 15:13
Rafal Woler
South Bend grade 294 question
Hi Guys,
Some time ago Ive got grade 294 movement and Im looking for some advise as I have to find proper dial and case now.
Here is movement: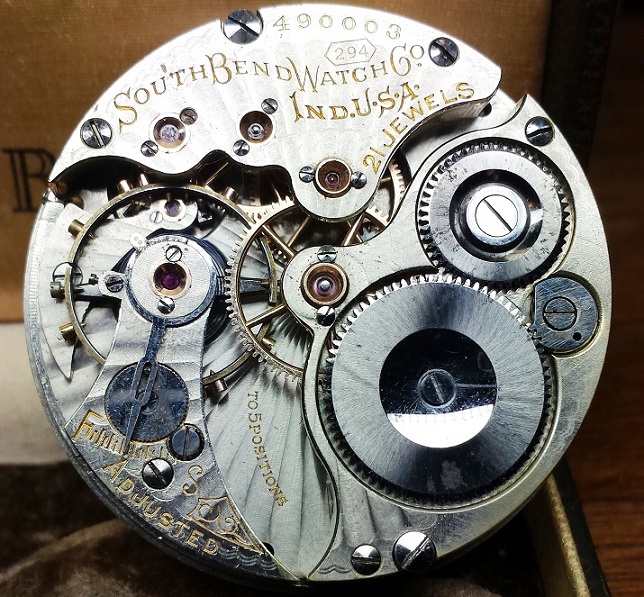 September 26, 2016, 15:17
Rafal Woler
I have this hunter case for it - J Boss 20years: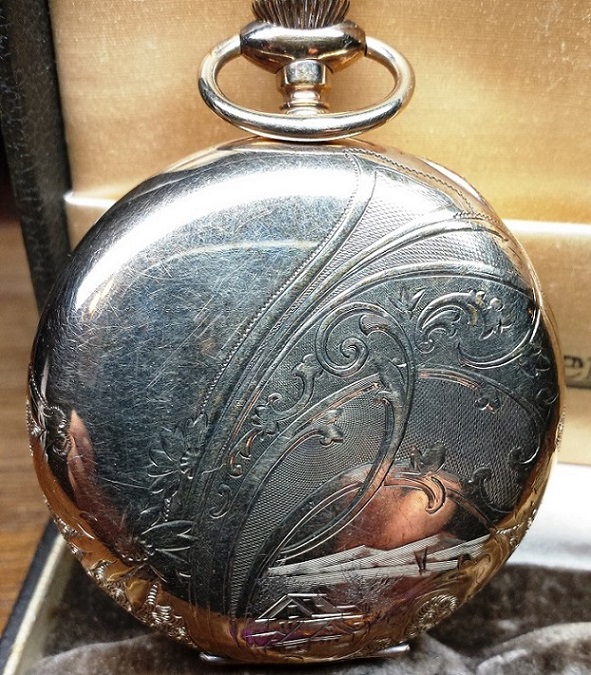 September 26, 2016, 15:20
Rafal Woler
movement is running fine, just need some love and good clean. Now about dial, I know that fancy dial should fit nicely, but what else? Does any one have spare dial which would be correct for this grade?
Appreciate any advise on that.
Rafal
December 26, 2016, 12:25
Bila Wirriganwalters
Should be Double sunk and have roman numerals Rafal.
December 27, 2016, 10:39
Rafal Woler
Thanks Bila, I thought no one is reading this forum anymore

. I was wondering what would be "standard" dial in this case, like fancy script or Montgomery for 229.
December 27, 2016, 16:40
Roger Stephens
Rafal, my research shows double sunk or fancy,glass enamel. Looking at some 294's posted I would think south Bend in script. Hope this helps.
Roger
December 27, 2016, 22:38
Lorne Wasylishen
See
this thread
for the dial on my 293.
December 28, 2016, 04:55
Bila Wirriganwalters
Roger is right about the fancy script and Lorne's dial in his link is the perfect match for it. The South Bend literature does say they came with the fancy dial as well, as Roger has alluded to.
I think you find though if you dig a bit deeper, most that have been seen carry the double sunk, roman numeral dial with South Bend in fancy script.
December 28, 2016, 08:19
Rafal Woler
Many thanks Bila, Roger and Lorne for your help. I was doing my own little research but there is so little info and only a few pieces of this grade available online to see dials... and I decided to start this thread. Cheers.