July 24, 2008, 12:51
Ernie Loga
Studebaker Watch Co. Letter Dated 1924
Here is a recent find. In addition to South Bend and Studebaker watches I collect Studebaker Covers (envelopes) and purchased the cover on Ebay. When it arrived I was surprised to find the original letter still inside. I thought others might like to see it.
July 24, 2008, 12:59
Ernie Loga
Here is a scan of the envelope.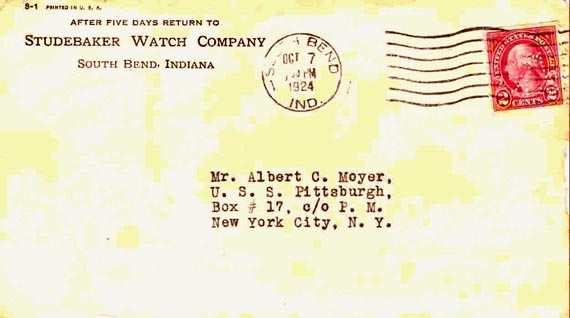 August 29, 2008, 07:48
Frank Kusumoto
Ernie,
That's a very interesting find.