Internet Horology Club 185
Grade 170 South Bend 6s - Another Rare One
February 04, 2007, 19:23
Frank Kusumoto
Grade 170 South Bend 6s - Another Rare One
I'll just let the pictures speak for themselves. The dial is absolutely period correct and most likely original. The case is a beautiful unworn 25yr Keystone.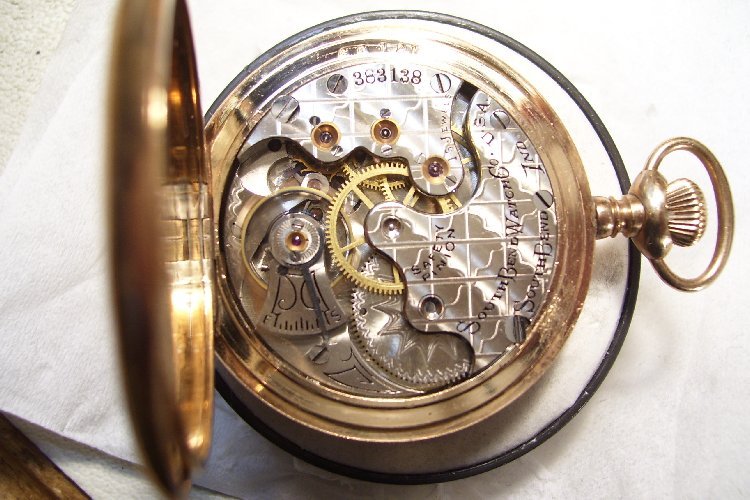 February 04, 2007, 19:24
Frank Kusumoto
Basically a flawless dial...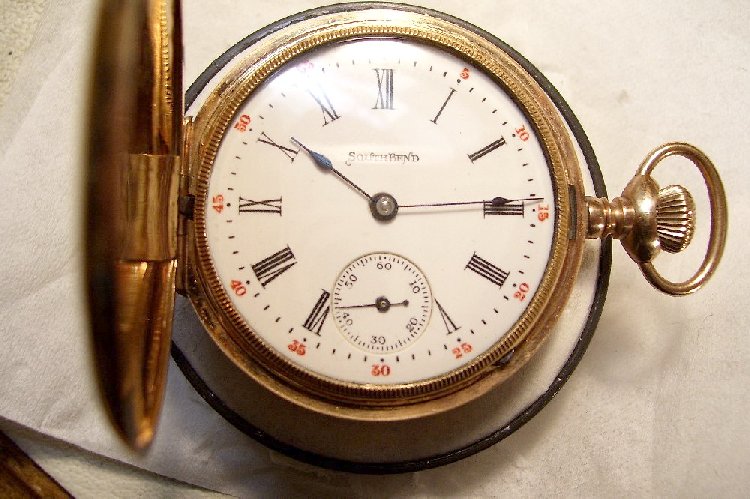 February 05, 2007, 10:52
John Johnston
This one is really beautiful Frank
February 07, 2007, 21:53
Clyde Roper
Frank,
Very, very nice !!
That's a real beauty.
March 07, 2008, 08:03
Frank Kusumoto
Here's a new one. I got this in a grab bag junk pile. It had a broken mainspring, shattered lower balance jewel and some parts missing from the keyless works. Fortunately I have a supply of spare parts for the 6s South Bends. So in about an hour it was up and running. It cleaned up very nicely.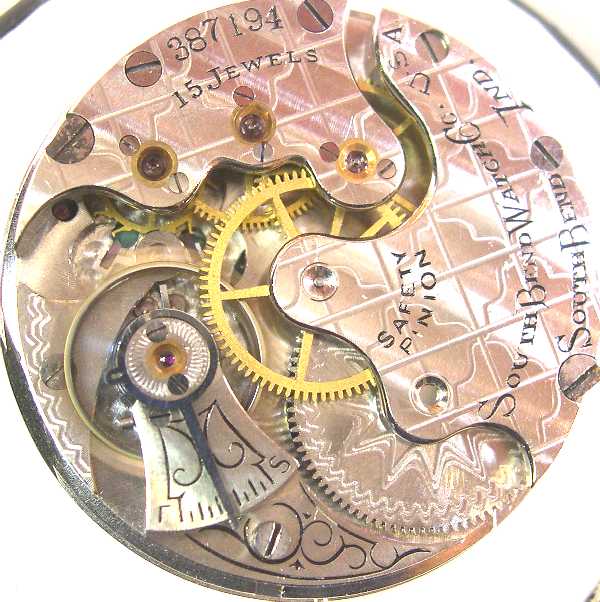 March 07, 2008, 08:07
Frank Kusumoto
The added bonus was the dial. It's almost perfect. To get this all put together into a complete the watch hands are no problem but a 6s hunter case in even just decent condition can be hard to come by. I know I'll find one some day. Here's a picture of the nice dial. No hairlines.