April 28, 2009, 21:19
Keith Klimkowicz
South Bend Wristwatch
Hi
I have been told that South Bend produced a wristwatch. I picked this little beauty up last week. A colored dial South Bend wristwatch with a grade 120 movement.
Sorry the pictures are not the best.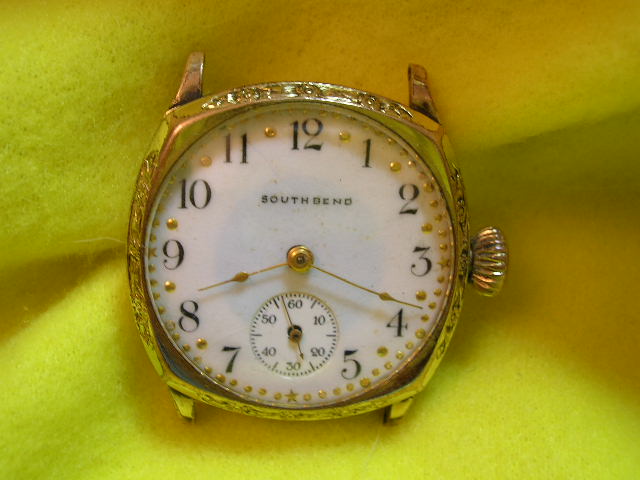 April 28, 2009, 21:54
Ernie Loga
Keith:
That is a nice looking watch. I don't think south Bend cased the watch. It would have been cased by a jeweler.
South Bend Mail order watch company, Studebaker Watch Co, did market a wrist watch in their catalog. But, I believe they were all swiss watches.