September 30, 2014, 18:58
Rafal Woler
Another lucky find - grade 120
Hello,
I was lucky again and would like to present grade 120 0s, both common databases have wrong records for its serial number but Frank's list says its grade 120: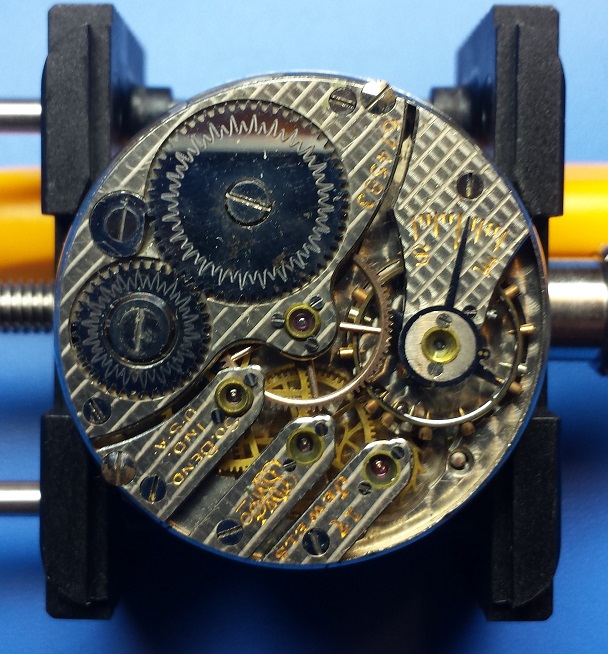 September 30, 2014, 19:00
Rafal Woler
its hard to take a picture because of damasking, serial number is 674583. Originally installed in wrist watch case which looks the same as the only watch from price guide book. Case was in terrible state but I managed to clean it so it looks not so bad, anyway it has some damage by stem entrance.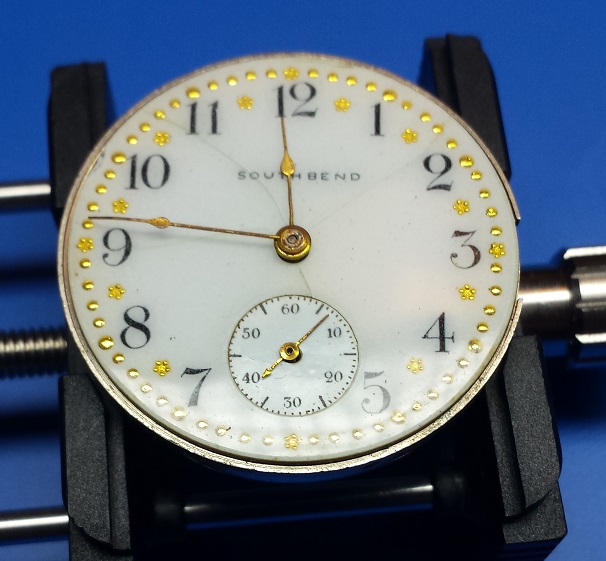 October 02, 2014, 15:22
Rafal Woler
Here is cleaned case, it has damaged tube and no crown but it looks nice. So far I have nobody who could help with fixing case, but I will look for someone