Internet Horology Club 185
South Bend Grade 111
June 13, 2013, 18:23
Rafal Woler
South Bend Grade 111
Hi guys,
I just acquired nice looking SB grade 111. Im wondering if any of you could comment if this watch is correct or need any attention. Thanks in advance.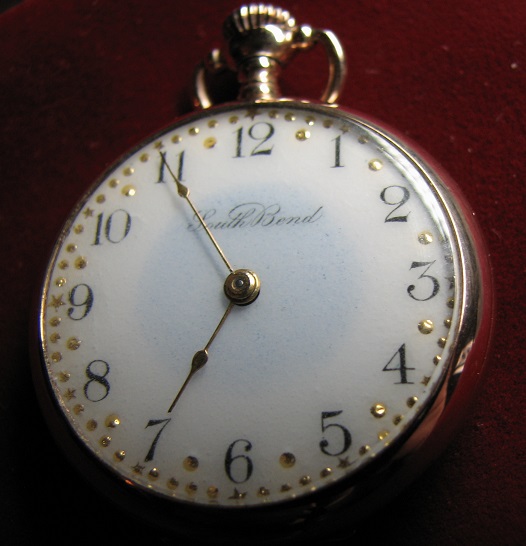 June 13, 2013, 18:24
Rafal Woler
2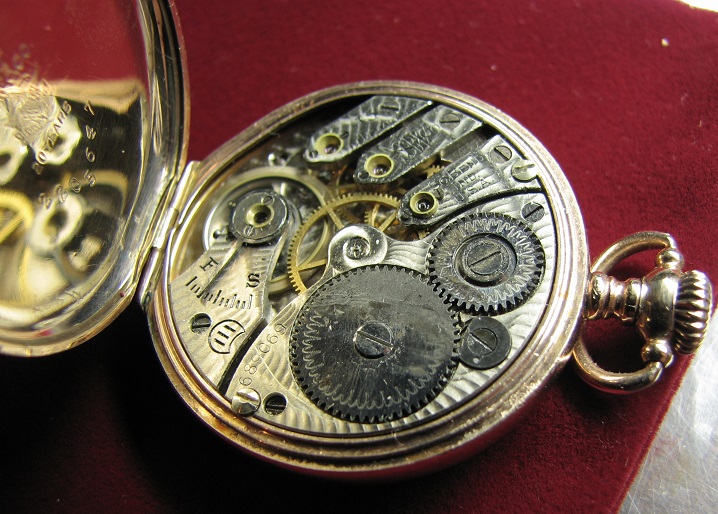 July 14, 2013, 09:44
Keith Klimkowicz
Nice watch. Looks OK and correct. It is one of the harder grades to find in the 0s South Bends. With only 1000 total produced in 9 runs. The winding gear looks to be in rough shape, easy fix.
Again nice watch.
Keith
July 15, 2013, 10:12
Rafal Woler
Thanks Keith for info. Maybe you could tell me more how I could fix winding gear? I would appreciate that. And yes, this is very nice watch, even my wife told me she can carry it, and she usually don't care about my watches

. It looks better than on my crappy pictures

July 15, 2013, 17:47
Keith Klimkowicz
Not a good solution but purchase a junk movement with the same type of gears and swap them. Upgrade!
Remember this is a open face model, the hunter gears are in different configuration.
I think keep the back closed and enjoy it the way it is...
Keith
July 15, 2013, 18:22
Rafal Woler
ah crap, I thought there is a trick to fix it

cheers thanks