Internet Horology Club 185
Hamilton 992 Engineer Corps Database
December 15, 2016, 21:24
Timothy Atha
Hamilton 992 Engineer Corps Database
I would like to put another example of these mechanical wonders into the database, #534.
December 15, 2016, 21:28
Timothy Atha
SN 1298261 in a Fahey #1 SN 6663476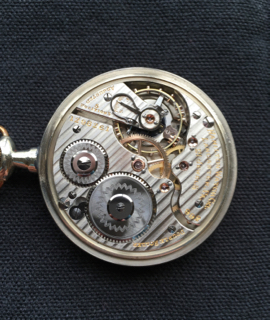 October 12, 2017, 15:56
Steven Ford
Here's another that just sold on eBay for $406.
992 Serial no. 1296898. Philadelphia Case company Silveroid case.
Maybe someone here got it.
Number on dial is 166 or 186. your guess is as good as mine. I asked the seller, but no response yet.
Steve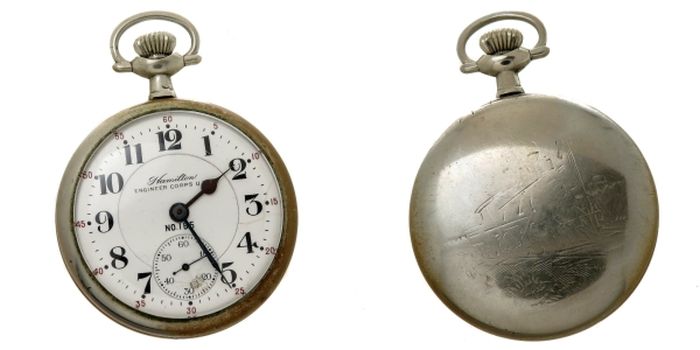 October 27, 2017, 23:38
John J. Flahive III
That one would be number 166. I think I won it for so little because it finished during the day during the week and also since it has slight dial damage in the seconds chapter. The case and hands also do not appear to be original, but the movement serial number is contemporary with other known examples.
Happy to add this one to the collection. Rare in any condition.
John III
August 09, 2018, 17:47
Steven Ford
Here's another that sold recently.
Damaged dial on a 974. Seller said Number on dial is 377.
Steve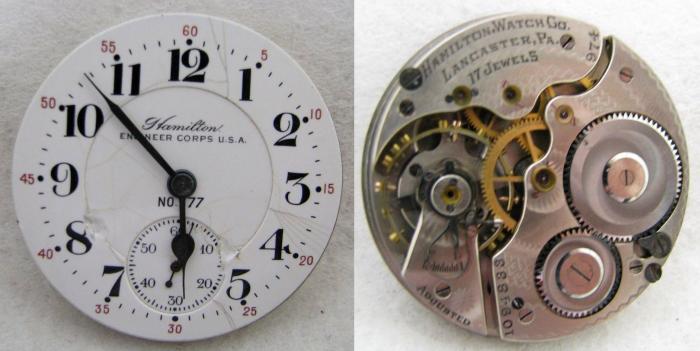 June 19, 2020, 19:48
John J. Flahive III
Updated the Hamilton Engineer Corps list with recent examples I have found on the internet. Up to 59 examples or 5.9% of potential dial numbers (1-1000).
John III