July 17, 2014, 22:08
Bruce Byrd
Repeater Identification
I am just getting around to identifying a bunch of watches I purchased over the past few months. One of these is a repeater. Its a 28j quarter repeater in a 18k case (case is not marked, but it tested as 18k). I have not taken the dial off to see if there are any other id marks under it. Any help in identifying it would be appreciated.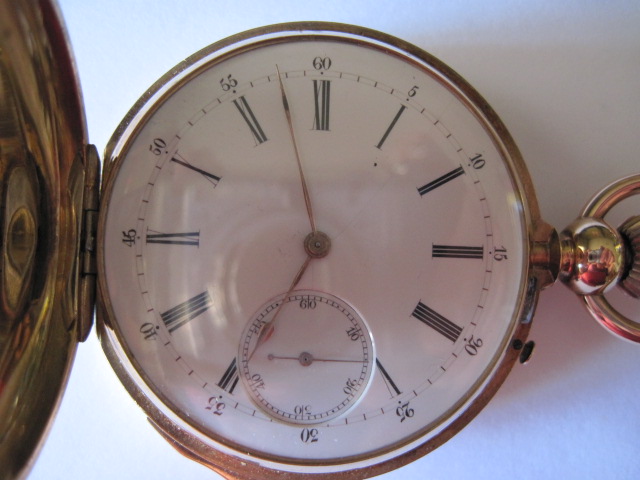 July 18, 2014, 04:45
Gerald Zimmermann
Hi Bruce
It is very likely that the movement was made by LeCoultre (there might be a makers mark below one of the of the hammers).
Who actually finished, cased or traded this watch will remain unknown, a customers' register of LeCoultre reads like a time-period 'who is who' of swiss watchmaking.
look for the signature
Regards
Gerald
July 18, 2014, 11:39
Bruce Byrd
Hi Gerald,
Looked under both hammers with no luck.. It sure looks like a LeCoultre.. I'll keep looking..