Internet Horology Club 185
Show us your Gruen Watch
January 13, 2010, 01:31
Ernie Loga
Show us your Gruen Watch
Here is the movement from the 1943 Presentation Gruen Watch.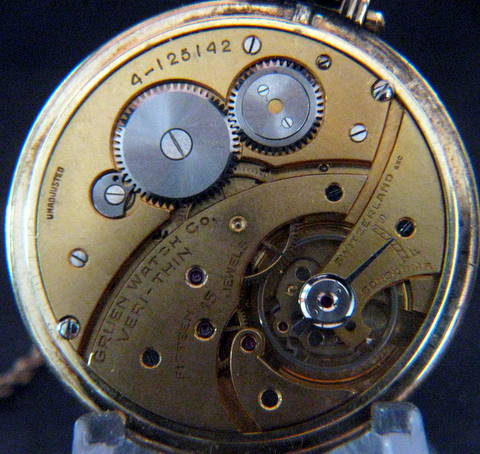 February 15, 2011, 08:44
Mark Cross
Just to bump this, and as an epilogue, the semi-thin Gruen 15j that I mentioned on page one of this thread I received for Christmas from my wife and daughters....and is now in the hands of Chris Abell for a COA!

Regards! Mark
October 20, 2014, 17:22
Paul D. Trombley
Dave Abbe steered me toward this auction last week. Great little 12s watch. I'd love to know more about it.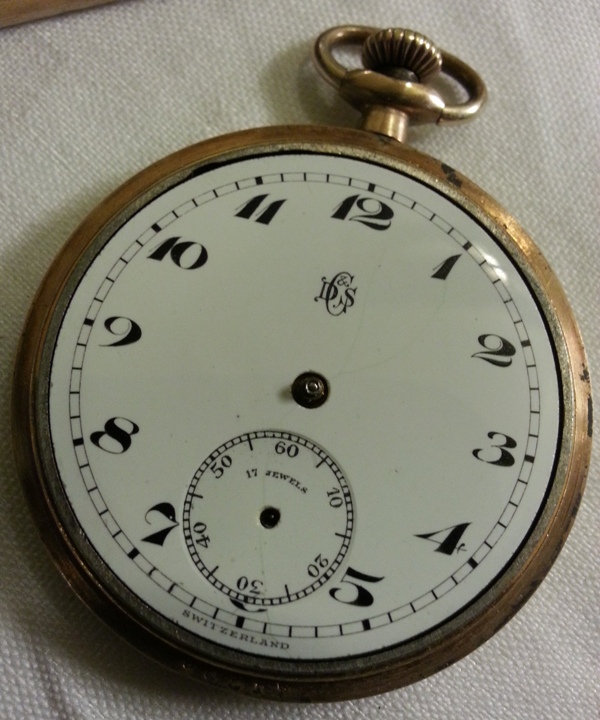 October 20, 2014, 17:22
Paul D. Trombley
Click and winding wheel screws are both left hand thread.
Fingers and Bridge are separate stand alone items rather than a full train bridge.
I really like the cap jewel design.
The jewels and pivots throughout this watch are very nice.
Going barrel cut to accept T end or hole end main spring, either or... currently fit with a T end.
Screws for the fingers, bridge and cock are all unique sizes to fit their application.
Ernie has a similar watch shown on page one of this thread with the DG&S logo. The general layout is similar... but a lot of the details are different. Click design, screw placement...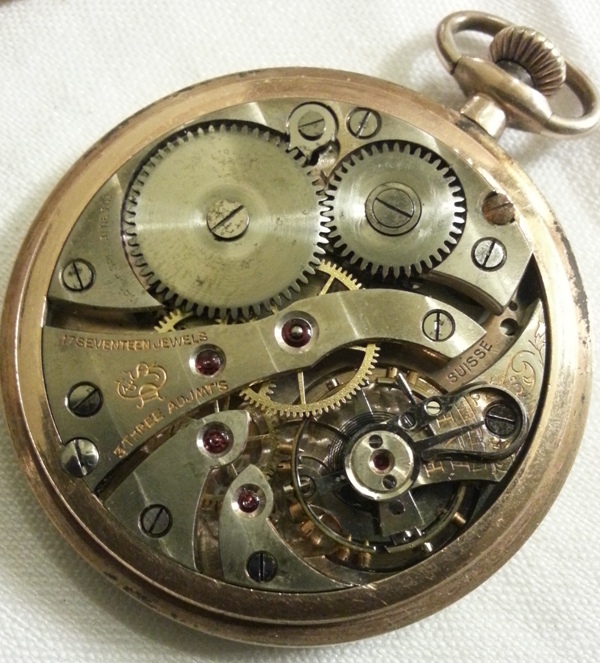 October 20, 2014, 17:22
Paul D. Trombley
Suisse watch with US patent 833489. The patent number is hard to read in this photo, so I pulled the dial again to verify this is the correct number.
Patent Info:
https://ihc185.infopop.cc/eve/f...6047761/m/4193956387
Everything is really stout. Clutch springs are very heavy. Pendant set and wind are American design. Click looks more American in nature than other examples of these early watches as well.
A good look at the other cap jewel.
This is the only location with a full serial number. Other components are matched with either 569 or just 69 stamped on the back side of the fingers, bridge, balance cock and barrel plates.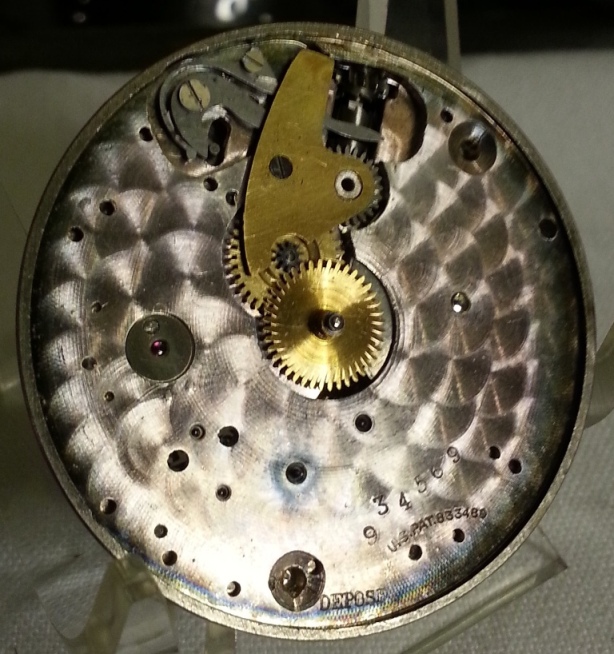 October 20, 2014, 17:30
Paul D. Trombley
Can this watch be dated by the US Patent? I am going to estimate 1900-1903 based on the Suisse movement and the pre-verithin gear train layout.
It took a little time to fit a pair of hands to this girl that looked right. She's back together and running well with great timing numbers.